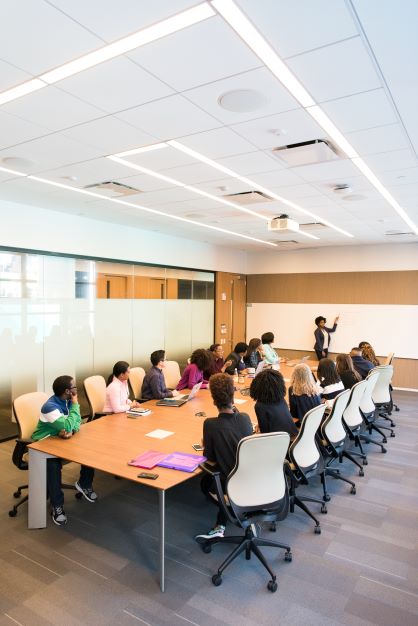 get in touch
Have an Enquiry?
Simply fill out the form below and we'll get back to you as soon as possible.
CAREER ADVICE
What Is The Right Length For A Management Consulting CV?
POSTED ON 31 May 2018
We are often asked how long should management consulting CV be should be. In short, it completely depends on the position, so read on to find out more. Really, we'd be advising candidates to tailor each application to the job at hand. Today, Matt is here to offer some advice about building the very best CV, time and time again.
"How Long Should Your CV Be?" Video Transcript
"We can learn just as much from bad CVs as we can from good CVs. We're going to look at a few CVs, which I think could have done with a bit of work and if they had spoken to me I could have certainly provided them with a bit of advice. And, this could be the difference between you getting that interview and not getting that interview. Which is obviously very important."
How long is too long?
One thing about this particular CV that's good, is he area of expertise on the left and the summary at the top. But as we scroll further down we see some problems. There is too much detail and there are a lot of words. Also, the left-hand column's space isn't optimised to its full potential. You might even be wondering, Is My Management Consultancy CV Too Short?"
Maximise the use of space
"This first page of the CV has a huge block of dead, unused space. You can't afford that on a CV and is probably what makes this particular CV appear so long. Generally, anything more than two pages and employers probably aren't going to read it. As we look further down the project section, it's not very clear what projects this person has been working on and for how long. And as we carry on, we're into page three we're still going with all the dead space down the left-hand side still."
Use tables
"People like to use tables, but many prefer the traditional route without the tables as tables restrict you. And as we go down on to page four there again are so many words, one of the key traits of a consultant is to be concise and summarise, so you need to demonstrate that in your CV. This much wording is too long and makes a poor use of space."
That's it. We hope this helps but for further information or to discuss further, contact us via our website.
get in touch
Have an Enquiry?
Simply fill out the form below and we'll get back to you as soon as possible.