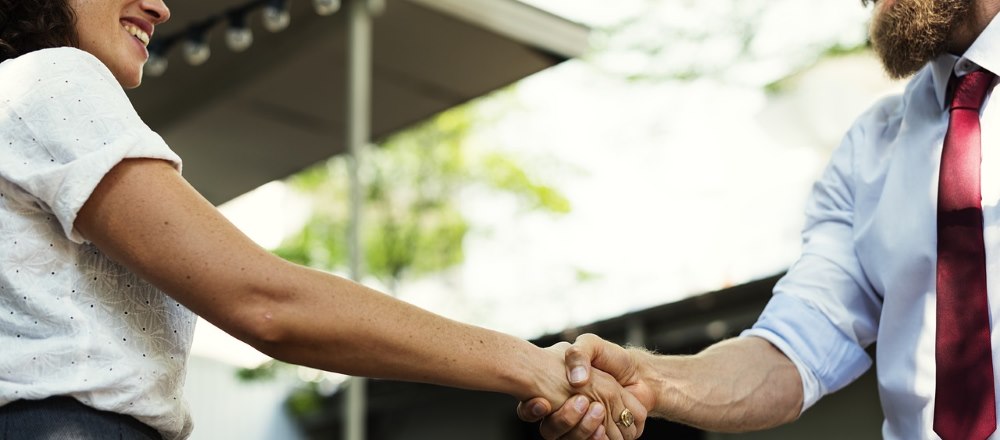 get in touch
Have an Enquiry?
Simply fill out the form below and we'll get back to you as soon as possible.
RECRUITMENT ADVICE
Hiring A Consultant - Key Skills For A Management Consultant
POSTED ON 08 Jan 2018
So, you're looking to hire a new management consultant?
As a specialist Management Consulting Recruitment Agency, we know that the best management consultants excel in a number of areas. In this article we take a look at what skills to look for when hiring a management consultant that you can trust to succeed and support your business.
Problem-solving
In its crudest essence, management consultancy is about problem-solving. Consultants must be able to look at a business' challenges and find a way to solve them. That's what management consultants are paid for.
Sometimes it will be necessary to think beyond the obvious parameters to find creative answers to a problem; to find things that most managers miss. Other times a consultant will have to change tack and pursue an alternative line of investigation.
All this makes brawny problem-solving skills a must when hiring.
Analysis
A naturally analytical mindset is another trait of top management consultants. You have to be able to crunch massive amounts of data, from multiple sources, to work a problem and find the best possible solution. At the very least, you will need to look for candidate that knows their way around Excel.
Communication
Business can be complicated. Yet the best management consultants communicate with clarity and brevity. Look for someone who is able to share key insight that can be understood quickly, whether delivering a presentation to a client or writing a project report. Listening is equally important- without good ears, it's impossible to understand a client's challenges, ambitions and goals.
People skills
The best communicators are acutely aware of the people they are talking to and the context of the situation. That's where good people skills come in. Management consultants can find themselves pitching a theory to colleagues one day, and delivering a presentation to the C-suite of a FTSE 100 company the next. Flexibility and the ability to work with different types of people is key, so hiring someone with these skills is a must.
Leadership
Good management consultants are natural leaders, something which is particularly important at the more senior levels. They step up to challenges and take the initiative on projects. Leadership skills also come into their own when working collaboratively to solve a client's problem, or attempting to persuade a client to take a course of action that they may not initially agree with.
Sector experience
Management consultants typically work across several sectors across the course of a career. Despite this, expertise in a specific area can be invaluable, particularly for more niche boutiques who pride themselves on being the top experts in their sector. What to look for to determine if a candidate has good knowledge of a sector will vary, but the ability to understand the business context of the present environment while also envisioning the future is an important element of any consultant's success.
Function experience
As with sector experience, it can be good to have experience in a certain type of project, such as change management or technology advocacy. Many types of project share commonalities regardless of the sector, and this may be a more important consideration if the role you're hiring for is likely to be highly focussed on specific types of project work.
While virtually all of these skills are important across the different sectors, functions and levels of management consultancy, the ideal skillset and experience to look for in candidates will depend on the specific role you're hiring for. Few candidates will tick every box, so it's important to prioritise based on the right skills, experience and culture fit. With that in mind, here are some more specific considerations when hiring consultants at different levels…
What to look for if you are hiring a graduate consultant
Educational achievement, especially at university, is important. It shows the ability to self-learn and self-motivate, as well as the ambition to succeed and overcome challenges. These are important traits for a management consultant, where the learning curve is steep and the hours are long. Of course, there's also the more obvious association between good grades and intelligence, although remember that this isn't always a guarantee of a good consultant.
Aside from education, also look for presentation experience and data analysis skills. However, bear in mind that while technical skills can be taught with relative ease (particularly at the graduate level), personality and charisma can be much harder to develop. So, someone at this level might make a good hire even if they're not yet an expert statistician. Read more from Ascent Professional Services on recruiting University Graduates for Management Consulting.
What to look for in a mid-level consultant
Look for relevant sector or function experience, as described above, along with a strong skillset across data analysis and communication. Also consider a consultant's extracurricular achievements and interests to try and gauge whether they will fit the culture of your workplace. Successful consultants are broad-minded and well-rounded.
What skills to look for in a high-level consultant
For high-level candidates, solid communication and management skills are even more important. As well as communicating with a variety of stakeholders across different levels, they are also likely to be responsible for managing a team and making decisions that could significantly affect the future of your firm. Based on this, it's important to examine their record in these areas, e.g. the sizes of teams and budgets they've managed previously.
The very top-level candidates should have experience of successful business development and revenue generation as well as experience of building - and leading - an effective team. Beyond this, it should be fairly clear when the right person for this role comes along.
Over to you...
When hiring a management consultant, it's important to carefully consider the skills that matter to you before you start your search to make sure you know what to look for. This is someone who could determine the future of your business, so it's crucial that you have faith in their skillset and professional experience. Prioritise what's important and remember that new skills can be developed by anyone. Read more advice for Recruiting Management Consultants.
Still need some help to look for your next consultant? Just get in touch with our team of experts today to find out how we can help. Read our latest case studies and learn more about how we can help you expand your reach.
get in touch
Have an Enquiry?
Simply fill out the form below and we'll get back to you as soon as possible.