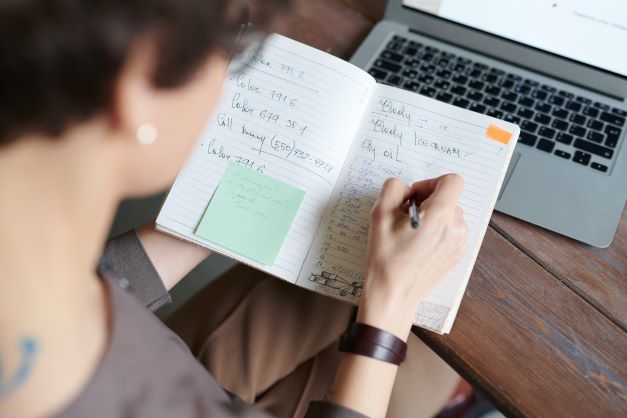 get in touch
Have an Enquiry?
Simply fill out the form below and we'll get back to you as soon as possible.
RECRUITMENT ADVICE
How To Recruit University Graduates For Management Consulting
POSTED ON 05 Sep 2018
Recruiting a graduate: not as simple as it seems
Imagine this…
100 graduates submit an application for your latest opening.
40 graduated with irrelevant degrees, so you cross them off the list.
The remaining 60 all left college, went straight to university, graduated 3 years later, and applied for the position your company in consulting (plus several others). None of the applicants has any discernible experience in your field or any real-world results. They all graduated with excellent results.
In a pool of almost identical candidates, how do you sift through and select the best one? How do you find the one graduate that you can trust to do the best possible job, take responsibility for their actions, be proactive, and perform at a high level for years to come?
Well, it's not easy. But we have learnt a thing or two about recruiting graduates over the years, and here's what we recommend:
Make yourself an attractive employer to high-quality graduates
Many graduate employers do very little to attract the right candidates. Perhaps they feel that they don't need to because they get enough candidates already and the pool of applicants is so big they feel they don't have to work for it. If that is the case, then it's probably a mistake… and a huge opportunity for your business.
Why?
Because the best candidates research companies and look for a positive culture, development potential, and attractive long-term benefits. Also, positioning your company as an attractive graduate employer doesn't just encourage more applications (which you may not want), it also helps you stand out to high-quality graduates.
In other words, by creating a profile of your ideal graduate employee, doing everything you can to attract them to you, you will find that the best candidates jump right out of the water to take the bait.
Invest in training for graduate positions
Why do employers look for work experience?
In the consulting industry, the right experience is very often crucial to the role, but perhaps it's also because experience is proof that a candidate can perform to a high standard in the role they are looking to fill. It also shows they have been proactive to go out and find experience during their degree. And if they don't have that experience then the risk to the employer increases.
Problem is, graduates usually lack experience. Fortunately, there is a solution.
When recruiting graduates, it makes sense to assume that they won't have any experience and invest in training them. You can then mould them into the perfect employee. Plus, your willingness to invest in training will attract graduates with a long-term mindset who may well become company leaders in the future. And the selection process becomes about finding somebody with the characteristics to thrive in your training program and company.
Recruit graduates from your internship programme
Do you have an internship programme?
If so, you are sitting on a goldmine. You can cherry-pick candidates that have already proven their value, already understand your company culture, already have relationships with your employees... and they came back for more!
Of course, it may take some research to find the interns that are most capable of stepping up. Ask your colleagues. Review the work they did as an intern.
An internship programme provides an opportunity to find the right employee quicker, cheaper, with more confidence, and with less risk, than advertising externally.
Of course, if you're not able to offer internships, then working with professional recruiters (just like Ascent) can help filter out the best candidates too.
Next steps
If you are in the process of recruiting graduates for consultant roles or considering doing so in future, get in touch for a free evaluation of your requirements, and advice on how we might be able to help. There's no obligation of any kind. Click here to contact us or submit your CV. You can also view our latest management consulting jobs.
get in touch
Have an Enquiry?
Simply fill out the form below and we'll get back to you as soon as possible.