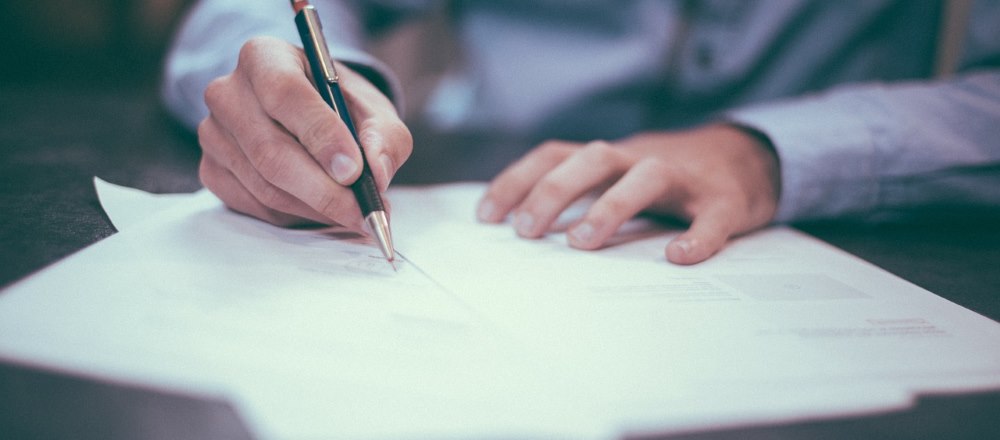 get in touch
Have an Enquiry?
Simply fill out the form below and we'll get back to you as soon as possible.
RECRUITMENT ADVICE
How To Review A CV For Management Consulting Roles
POSTED ON 13 Dec 2017
During the recruitment process, sometimes it can feel like your desk is in danger of buckling under the weight of all the CVs stacked on top of it. Nobody wants to be overburdened by applications from the wrong candidates- you need a way to separate wheat from chaff as quickly as possible. Here are our top tips on how to review a CV for management consultancy roles.
Revisit the job description and person specification
Before you begin reviewing CVs, revisit the person specification that you published when you listed your vacant role. Make two lists - essential criteria and desirable criteria - and prioritise the items that matter most. It's important to know what you're looking for and can make the process feel and run a lot smoother.
Eliminate the CVs that don't meet your essential criteria
Reacquainting yourself with your selection criteria makes it easier to compare candidates fairly and objectively. Begin discarding CVs that don't meet your essential requirements, as that should make that pile of CVs far less daunting to look at.
Watch out for red flags
There are a number of red flags when it comes to reviewing CV's: unexplained employment gaps, evidence of decreasing responsibility or a career plateau. Other aspects of a CV that should set alarm bells ringing include non-professional email addresses, annoying buzzwords or the inclusion of irrelevant information. In most cases, a red flag means it's time to discard the CV and move on to the next one.
Assess the writing style
Impeccable communication skills are essential in management consultancy. Look for CV's from candidates who can say a lot, using as few words as possible. If you are furrowing your brow trying to understand what the applicant is saying, they probably aren't cut out for the role and won't meet the necessary requirements anyway. And of course, there's simply no room for spelling mistakes, typos or grammar gremlins.
Look for success that's made to measure
Look for applicants that can quantify the impact they have made, rather than those who make intangible claims. "Increased client's monthly revenue by 15%" says an awful lot more than "improved client's revenue". Facts are better than fluff. Besides, an analytical mindset is an important prerequisite of a successful management consultant. You should be able to find evidence of that in the best candidates' CV's.
Tailored or template?
Does the CV seem to have been written specifically for your vacant role? Or is it a copy and paste effort from a previous application? A tailored CV is a good sign that the applicant is serious about their interest in your role and keen to impress. Likewise, if they're willing to put in the effort during their job search, there's a good chance they're a hard worker too.
Academic achievement
If you're hiring for junior or graduate positions, pay close attention to each applicant's academic achievement. In the absence of significant professional experience, their educational background can help you determine whether your applicants have the right mental makeup to succeed as a management consultant. Educational success, particularly at university, demonstrates the ability to self-learn and self-motivate - two important traits for anyone planning on a consulting career.
Experience and professional achievement
On the other hand, when you are hiring for senior or top-level positions, professional experience matters more than academic background. Look for relevant sector or function experience. It would be wrong to write-off a strong candidate for a senior role just because they had an off day on their French A-Level exam seventeen years ago! When analysing professional experience, give more weight to recent experience.
Decide how many people you'd like to interview
Still struggling to make the final cut and choose who to invite for an interview? Come at it from a different angle. Try and figure out how many candidates you realistically have the time or capacity to interview. If you are deliberating over twelve applicants but only have room to interview six people, it's time to narrow your focus and ditch the sentimentality over candidates who 'may' be right for the role.
Go with your gut
As we said before, it's important to be as fair and objective as possible when reviewing CVs. But leave a little room for gut instinct. If there's a wildcard that you have a good feeling about, it would be silly to omit them from your list of maybes. Likewise, you should be allowed to cast-off candidates who tick the right boxes but somehow fail to pique your interest.
Want some help?
Figuring out how to review a CV is just one small part of the recruitment process - a recruitment process that can be incredibly time-consuming. As specialist recruiters for management consultancy, we can take care of your recruitment demands while you carry on with what you do best. Contact us- it needn't cost you a penny.
Watch our video: Why use a Management Consultancy headhunter?
get in touch
Have an Enquiry?
Simply fill out the form below and we'll get back to you as soon as possible.