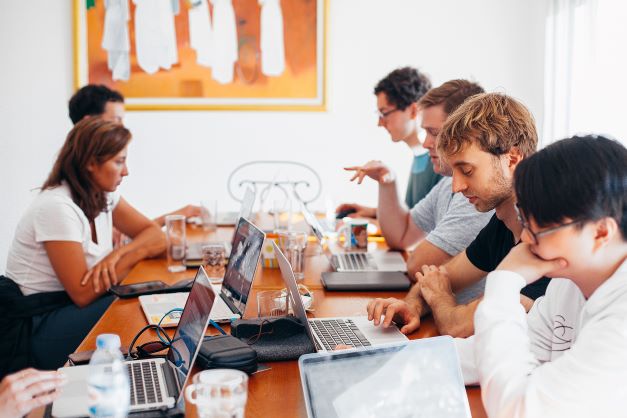 get in touch
Have an Enquiry?
Simply fill out the form below and we'll get back to you as soon as possible.
RECRUITMENT ADVICE
Why Should You Use Headhunters For Management Consultancy Roles?
POSTED ON 06 Dec 2017
You might have a bit of spare internal resources and have a good idea of the candidate you want. And, of course, you'd like to minimise costs where possible. So, you might be wondering why you should use a headhunter to help find your next management consultant. Here are four good reasons why to use a headhunter at a Management Consulting Recruitment Agency, which may change the way you think about your next recruitment campaign.
1. A wider pool of candidates to choose from
Whether you have a few hundred LinkedIn connections or a good old-fashioned list of contacts, it's fair to say that most senior consultants – particularly directors, partners and owners – know a decent number of people. However, bear in mind that these contacts are probably limited by your location and personal networks, and potentially just to people you've actually met. After all, it's not necessarily your job to keep tabs on and build relationships with everyone who is of interest in your industry.
Good is good, but then there's the next level. Seasoned headhunters have an expansive network of the right people from which to source great candidates for your vacancy, sometimes from across the globe. And if you want to find the best talent, it makes sense to cast a wide net. Headhunters allow you to tap into a network of top professionals, so you can find your perfect hire faster and avoid regrets about settling for the wrong candidate later on.
2. Headhunters have experience in recruitment
This is pretty obvious, considering headhunters specialise in recruitment. It's what they do day in, day out. Compared to running your own internal recruitment campaign, going to a headhunter will most likely save time and money, while liberating your staff to concentrate on what they're good at. As well as just finding candidates, headhunters can also offer expert advice about other stages of the recruitment process, from writing a job specification to salary benchmarks. Capitalising on their time can save you money in the long run, and even better if you get a top-quality candidate who wouldn't have found your company otherwise.
3. Headhunters are skilled in hiring for senior roles
Hiring a top consultant isn't the same as hiring a cleaner, a driver or a finance assistant. This is somebody who is going to shape the future of your business, and potentially bring in thousands or millions of pounds in revenue every year. And trust us, these sorts of people don't come along all too often- so a wider network and the right recruitment etiquette is even more important.
In short: it's essential to select the right candidate. The perils of getting it wrong go beyond wasting time and money- it could have a dangerous impact on the direction and culture of your company. Headhunters have the specialist skillset necessary to recruit for high-level roles and are extremely familiar with the rigours of sourcing, vetting, shortlisting and selecting skilled professionals. Hiring a headhunter for this sort of recruitment could be the most beneficial use of time and money which you have ever spent.
4. It's incredibly cost-effective
Most headhunters provide what's known as a contingency search for candidates. That means you only pay a fee once you've found the right candidate for your vacancy. If you don't like the candidates your firm finds, you don't part with a penny. That means using a headhunter is incredibly cost-effective compared to running your own recruitment campaign: doing the job specs, posting the job ads, marketing the job ads, sifting through CVs, conducting interviews and completing reference checks. Once again, this means you'll still get the best return from your own staff – who carry on doing what they're good at – while leaving recruitment to an experienced headhunter.
How can we help?
You have candidates to find. We can help you. Unlike other London-based headhunters, we have a global reach and place hundreds of skilled professionals every year. We can also act as a recruitment strategist, helping you to identify areas in your company where you should hire (and at what level). We can show you how your remuneration packages stack up with salary benchmarking. And we can source high calibre candidates for your management vacancies - either on a contingency or a retained basis.
Interested? If we have managed to convince you why to use a headhunter to fill your next management consultancy role then contact us.
Read more advice for Recruiting Management Consultants.
Read our latest case studies and see how we are helping businesses expand globally.
get in touch
Have an Enquiry?
Simply fill out the form below and we'll get back to you as soon as possible.