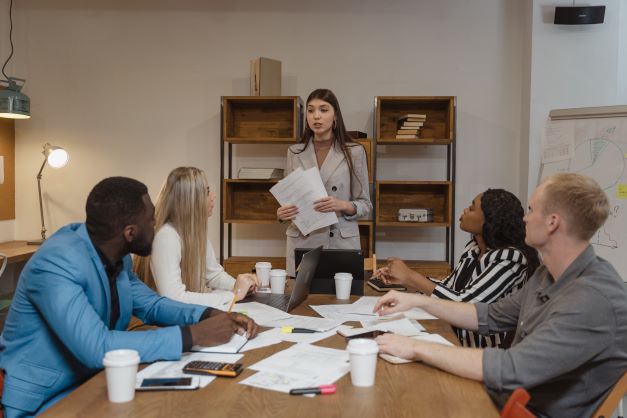 get in touch
Have an Enquiry?
Simply fill out the form below and we'll get back to you as soon as possible.
RECRUITMENT ADVICE
What Can Recruitment Consultancies Do To Find The Best Management Consultants?
POSTED ON 13 Mar 2019
So you've taken the plunge and set up your own consultancy. You have the consulting knowledge, expertise and experience. You have the client contacts and pipeline of work. You've managed to build your business to around 10 people, but now you are plateauing, and struggling to get more people on board. How do you attract people to apply to and ultimately join your fledgling business? Here are some ideas that you can put in place to ensure that you attract the right candidates:
Be individual
Consultants leave the Big-4 as they get bored of the same old culture, bureaucracy and politics. You need to be different in some way, be that funky office, a relaxed culture, flexible working, regular away days or something else that attracts stale candidates. Don't try and be a mini-Accenture or Big-4, candidates are looking for something genuinely different. You should also avoid these common recruitment mistakes.
Make the most of your network
You've spent many years in consulting and have met many consultants along the way. Are they open to something new? Who do they know that may be looking? Offer referral rewards to your staff, it's amazing how often they suddenly think of someone once there's a cash or similar reward!
Competitive rewards & compensation
Candidates rarely move for less money, but you don't have to offer huge increases in base salary. Many boutiques have imaginative ways of improving remuneration, including monthly spot bonuses for going above and beyond, utilisation bonus where consultants receive a percentage of their billable hours, as well as paying a bigger base with no bonus. Don't forget benefits like strong maternity and paternity leave offerings, this can often be the difference between a candidate accepting or declining an offer. It all makes a difference so make sure you give this area some thought.
Use a headhunter
Utilise the services of one or two headhunters to help find candidates for you. Ensure you spend time to meet them and really sell the business and culture: don't just plump for the cheapest. Remember that they will be ambassadors for your business. As well as sourcing candidates, a good headhunter will be a true advisor, helping define strategies for your interview process, marketing, salary guidelines, diversity tactics and so much more. If you need more convincing, read why use headhunters for Management Consultancy roles.
Management Consulting Recruitment Support
At Ascent Professional Services, we help support you in finding the best management consultants for your business. As a leading management consultant recruiter we have a team of experts who find match the right candidate with your business. Read our case studies to see how we've helped businesses overcome their management consulting recruitment challenges.
get in touch
Have an Enquiry?
Simply fill out the form below and we'll get back to you as soon as possible.