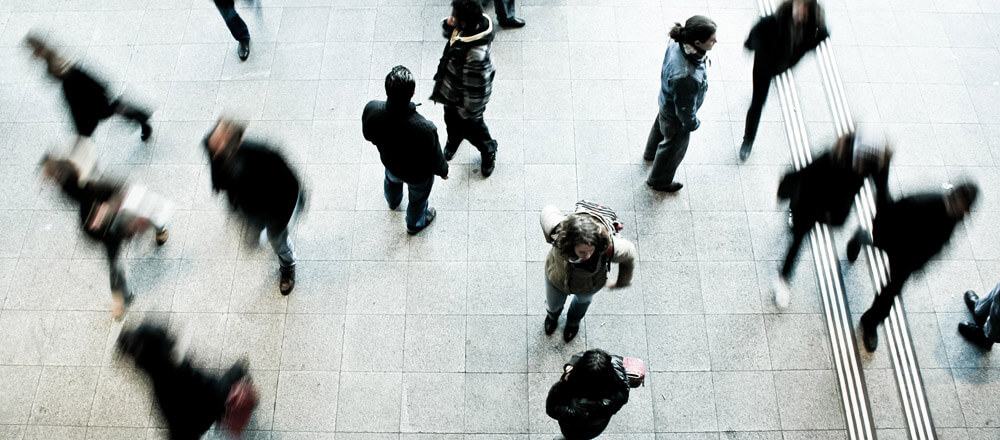 get in touch
Have an Enquiry?
Simply fill out the form below and we'll get back to you as soon as possible.
RECRUITMENT ADVICE
5 Common Management Consultancy Recruitment Mistakes
POSTED ON 07 Nov 2018
If you hire consultants and would like to know how to find the best candidates, avoid costly mistakes and land the best talent with minimum fuss, then you're in the right place. We've chosen the 5 most common recruitment mistakes, that we have observed over the years in this industry.
Mistake #1: Fishing from An Empty Pond
If you wanted to hook a prize-winning pike, where would you go? Well, you certainly wouldn't fish in your neighbours garden pond. Or in a street puddle. You might go to a large pool of water with an abundance of pike. You might even visit a few places to increase your chance of success.
It's the same with recruiting. If you rely on a single, limited source to find candidates then you are less likely to reel in a winner, especially if the best candidates don't congregate there.
Fish where the fish are, and fish in more than one pond.
Mistake #2: Creating A Misleading Job Description
Some job descriptions oversell or misrepresent the role. If it's obvious then it might prevent people from applying in the first place. If it's more subtle, the successful candidate might feel they have been misled. If that happened, you are in danger of needing to start the recruitment process again.
It's much better to be transparent about what the role entails so that candidates apply and begin the job with their eyes wide open. If certain aspects of the role aren't very appealing, then just be honest. In an age of rampant scepticism, people are attracted to honesty. Just be sure to highlight the good things that make up for the downsides, so candidates can make a fully informed opinion of if the role is right for them.
Take a look at our current management consultancy jobs.
Mistake #3: Waiting For A Candidate That Might Not Exist (Yet)
If you have an image in your mind of the perfect candidate, it can be tempting to extend the recruitment process until you find that person. The problem is, they hardly ever come along. And the longer you spend recruiting, the more it costs.
An alternative approach is to find somebody that's close to what you are looking but with the potential to develop the skills or experience they currently lack. Help to craft he perfect candidate and, in return, you will likely get an employee that's heavily invested in your business too.
Mistake #4: Jumping The Gun
It's equally tempting to speed through the recruitment process as quickly as possible, so you can keep costs down and get back to your job. Maybe there's somebody pressuring you from above. Which makes sense. Recruiting is expensive.
But it's even more expensive if you hire the wrong employee and have to repeat the process. If you are under intense pressure to fill a post, consider hiring a freelancer or external contractor whilst you find a good long-term candidate.
Mistake #5: Ignoring The Best Source of Quality Candidates
Some recruiters never stop to consider that recruiting from within their own company is the cheapest, easiest, and the most reliable way to find a good candidate. Interviews and references can only show so much of a candidates true ability. But when considering your own employees you can get accurate data on their performance, character, and ambitions. And there's another huge benefit to internal promotion: it motivates other employees to perform better.
This approach can't always provide the candidate you need but existing employees can at least be used as a helpful reference or context to judge prospective candidates against.
Need Some Help Avoiding Common Recruitment Mistakes Like These?
As a specialist recruiter, Ascent Professional Services has years of experience dealing with the pitfalls of searching for talent and overcoming them to find our clients the ideal candidate. If you are thinking of hiring for a management consultancy role, or in the midst of an ongoing recruitment process, then why not contact us and see how we can help. Read some of our case studies to see how we've helped businesses with their recruitment needs and see how we are helping businesses expand their reach.
get in touch
Have an Enquiry?
Simply fill out the form below and we'll get back to you as soon as possible.