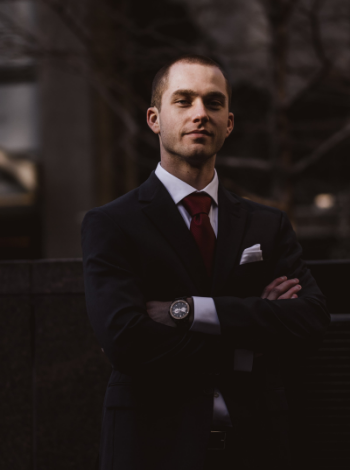 get in touch
Have an Enquiry?
Simply fill out the form below and we'll get back to you as soon as possible.
RECRUITMENT ADVICE
How to Find Good Employees
POSTED ON 28 Apr 2022
The state of the job market is finally starting to look up after an unstable couple of years, and there is a wealth of great candidates out there who are looking for their next role. But how can you find a good employee, and more importantly, retain them? Here at Ascent Professional Services, finding good employees is our bread and butter, so read on to find out how you can find your ideal employee today.

Write good-quality job descriptions
In order to find good employees, you need to craft high-quality and informative job descriptions, which are primed for SEO. It is important to do your research on what search terms jobseekers are searching for, so you can increase the visibility of the job advert. Make sure to conduct keyword research to match your job title and description to common search terms, and don't be tempted to jazz up a job title, as most candidates will be searching for 'Management Consultant' rather than 'Management Guru'! Also, ensure the job description is easy to read on desktop and mobile devices, and isn't one long block of text, as search engines will push these to the bottom of the pile.
Use social media to promote job roles
Utilising social media to promote your job roles is a great way of finding good employees. Linkedin is the obvious choice, as according to Omnicore, 40 million people every week use the platform to search for a job. Don't just share it on your company profile, but ensure individual members of the team also promote and share the vacancy on their accounts, to ensure you reach as wide a pool as possible of good potential employees.
Internal Promotion
Some of the best employees could be right under your nose, so don't discount promoting an existing employee into a new role. There are many benefits of recruiting internally, such as lower costs, reduced training requirements and motivation for other employees. A current employee already understands company policy and culture, leading to a smooth transition to their new role. Furthermore, internal promotion also greatly improves employee retention, as employees see the opportunities available in the company for progression.
Use a respected recruitment agency
Recruitment agencies are worth their weight in gold (although we are a little biased), as they do all the hard work for you. Recruitment agencies have access to some of the highest quality candidates on the market and are trained to scrutinise a candidate and their CV in order to present only the best applicants for interview. It also enables a much speedier hiring process, as recruitment agencies have access to a vast talent network to choose from, which will save you valuable time in trying to hire a good employee.
If you have any questions or comments about this, or any general management consultancy recruitment enquiries, then please get in touch. If you are looking for a management consulting recruiter, learn more about the way we work at Ascent Professional Services. To learn more about the team at Ascent, view our About us page, alternatively, you can read more recruitment advice written by our team of management consultancy recruitment experts.

get in touch
Have an Enquiry?
Simply fill out the form below and we'll get back to you as soon as possible.