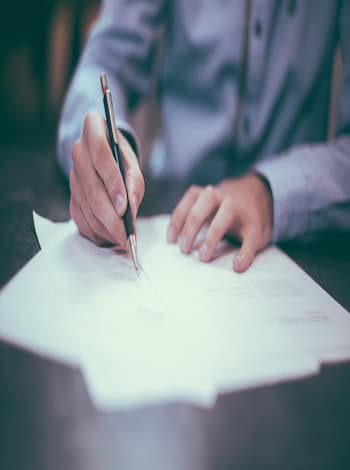 get in touch
Have an Enquiry?
Simply fill out the form below and we'll get back to you as soon as possible.
CAREER ADVICE
Why is it important to have a career plan?
POSTED ON 30 Jun 2022
With the average career lasting around 50 years, it's important to make sure you have an idea in your head about how you want to spend those years at work, and what you want to achieve in them. Most people struggle to answer where they see themselves in 10 to 15 years time, but a well-thought through and detailed career plan will help you answer this common question!
What is a career plan?


According to the MIT, a career plan is a 'list of short- and long-term career goals and the actions you can take to achieve them'.Creating a career plan is a fluid process that can evolve and change over time as your career progresses, and it is helpful to regularly review it to ensure you are on track and striving for the goals you have set in your career: "A good career plan takes into account your strengths, weaknesses, values, and what you like and need out of a career."(Calling All Optimists).
What are the benefits of making a career plan?


Help identify strengths and weaknesses
Taking time to identify your strengths and weaknesses can have a really influential impact on your career plan, as it can help you understand your best way of working, and which careers best fit your skillset. In this way, you can leverage your strengths and push yourself further to achieve your goals, maybe securing a promotion along the way. It is also important to take stock of your weaknesses, so you can see which parts of your job or your way of working could be improved. This is especially important if you are considering a career change, as it might demand knowledge and skills which are different to your current role. "This process of self-assessment will ultimately strengthen your skill set so that you can overcome any limitations." (Georgina Millyard, Rutherford Cross).
Self-development


Self-development should be a continuous process throughout your career, but it might take more precedence if you find yourself underqualified for a role that you really want. Being proactive not only helps you to work on areas which need developing, but it will also have a positive impact on your CV, as employers see that you have take initiative to develop yourself and your career. Whether it be through additional courses or qualifications, having a career plan can ensure you regularly reflect on your progress and identify the next plan of action.
Increased job satisfaction


Some people bumble along in the same job year after year with poor levels of job satisfaction, yet not sure of what the next step should be. Putting together a career plan can significantly improve levels of job satisfaction, as 'being in a career of your choice will boost your morale, help you stay motivated, give your life a meaning, and keep you committed to your workplace'. (Career Masterclass). Having a trusted career plan will give you guidance when changes arise, either in your company or industry as a whole, and help you plan which next steps to take to ensure your career stays on track. It can also help improve motivation, and help you see value in smaller tasks, as a stepping stone which will help you see the picture, and ensure you realise your overall goal. It will be a great feeling to look back over your career and see not only all you have achieved, but also that you enjoyed the journey along the way and were happy in your job.
It is super important to continually review your career plan every 6 months and check that it still matches what you want to get out of your career. There may be ups and downs along the way, but a good career plan will assist you in helping you land that dream job and work out how you truly want to spend your working hours.
If you have any questions or comments about this, or any general management consultancy recruitment enquiries, then please get in touch. If you are looking for a management consulting recruiter, learn more about the way we work at Ascent Professional Services. To learn more about the team at Ascent, view our About us page, alternatively, you can read more recruitment advice written by our team of management consultancy recruitment experts.
get in touch
Have an Enquiry?
Simply fill out the form below and we'll get back to you as soon as possible.