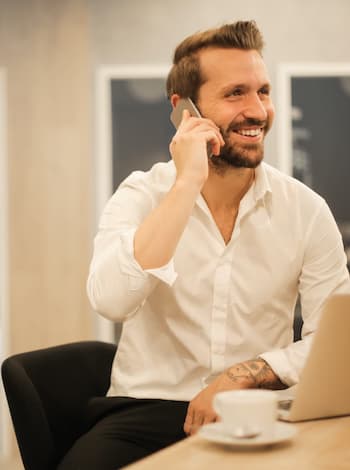 get in touch
Have an Enquiry?
Simply fill out the form below and we'll get back to you as soon as possible.
CAREER ADVICE
Top tips for securing management consulting graduate jobs
POSTED ON 25 Aug 2022
Graduating from university can be a nerve-wracking but exciting time, as students embark on the next stage of their journey and the start of their career. Competition for graduate consulting jobs can be fierce, as a career in management consultancy can bring high salaries and responsibility from the start, as well as a steep learning curve! Take a look at our informative blog to find out our top tips for securing management consulting graduate jobs.


Work experience

A recent survey showed that two thirds of employers look for graduates with relevant work experience,(UCAS) as it shows the student has been proactive in looking for opportunities to learn and gain insight into the career they want to pursue. Work experience helps to increase general business experience, as well as develop a deeper knowledge about the industry and job role. Even though you might not learn lots of job specific skills, it can give you good insight about the sector, and if its the role for you. Work experience also helps to show motivation and commitment, valuable traits for a new graduate consultant to have. Furthermore, work experience or a summer internship programme could offer an easier path into a graduate job; if you make a good impression, then the company could choose to offer you a permanent job after university.
Networking
University is one of the best places to expand your network- not just with friends but also for future business contacts. Networking is not only a great way to gain work experience and exposure to a future in consulting, but also gain more specific knowledge about what it's like to work for a particular company. Accruing contacts throughout university can pay dividends, as you can then call on them when job hunting. It can help you advance your career and help land a job role that might not even be advertised. Keeping your ear close to the ground and in touch with networks, such as through Linkedin, can really help in securing management consulting graduate jobs.
Do your research and prepare thoroughly
We all know the old adage, fail to prepare or prepare to fail…if you want to secure a management consulting graduate job, preparation is key. The application and recruitment process can be long and intense, so it pays to have done your research to make sure all the effort is worth it. The Big 4 consulting firms interview thousands of graduates for each intake, so it pays to try and stand out from the crowd, and really show your enthusiasm for the role. Interviews can take a variety of forms, such as telephone, video and in-person interviews. It pays off to practice each format so you can be as confident as possible. Select your top 5 achievements from your CV to talk about, and prepare answers for interview questions such as why you want to work for the chosen company, strengths and weaknesses and what you think you can bring to the company.
Case Interviews
Case interviews are the core of the selection process right across McKinsey, Bain, BCG, the consulting wings of the Big Four. They are used to assess the analytical abilities of the candidate, and involve solving a business problem, testing both problem-solving skills as well as soft skills. Case interviews are one of the toughest parts of the process, and can last anywhere from 30-45 minutes, with some firms conducting up to 6 rounds of case interviews. Case interviews are structured to mirror the type of problem and project a management consultant would be faced with in real-life, so they are a good test of how successful a candidate would be in the role. Case interviews can be interviewer-led and candidate-led, and so it is good to research a range of topics and practice a lot, so you can be as confident as possible in the real thing!
Management consulting has increased in popularity for university leavers over the last few years, as graduates see the appeal of a varied workload with great opportunities to learn and enhance your skillset, as well as an impressive starting salary.
Make sure to check out our other great blogs on Management Consulting CV Examples and Advice, How To Write A Good CV and How Long Should a Management Consulting CV be to increase your chance of securing a management consulting graduate job.
If you have any questions or comments about this, or any general management consultancy recruitment enquiries, then please get in touch. If you are looking for a management consulting recruiter, learn more about the way we work at Ascent Professional Services. To learn more about the team at Ascent, view our About us page, alternatively, you can read more recruitment advice written by our team of management consultancy recruitment experts.
get in touch
Have an Enquiry?
Simply fill out the form below and we'll get back to you as soon as possible.