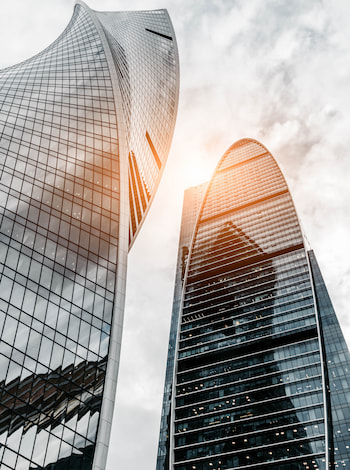 get in touch
Have an Enquiry?
Simply fill out the form below and we'll get back to you as soon as possible.
CAREER ADVICE
Management consulting qualifications to help your CV stand out
POSTED ON 02 Aug 2022
A lot of candidates ask what qualifications will help them move into, or progress, within management consulting. As with most things in life the answer isn't simple, there is no one size fits all rule, and everyone's path to management consulting is different. Check out our recommendations below to learn which management consulting qualifications will help your CV to stand out.
What management consulting qualifications do i need?
Are there any specific qualifications that a management consultant needs? Yes. If you want to get hired as a management consultant, you need to have completed some form of higher education. Here's a list of some qualifications that you can look to obtain to pursue a career management consultant.
Degree
First and foremost, most management consultancies require an undergraduate degree, and ideally from a reputable university. STEM (science, technology, engineering and maths) degrees are most popular as they can lead to a role in any consulting sector. They showcase strategic thinking and problem solving. Many who do a STEM degree will go on to specialise in sectors such as life sciences, pharmaceuticals and healthcare.
Masters
A relevant Master's degree can help you specialise and increase your chances of getting into a niche consulting role, although don't always expect to come in at a high pay grade immediately. For example, an Operational Research MSc can help land a data analytics consulting role, and open doors for numerous other pathways as well. A Masters also shows that you can apply yourself to study at a higher level, and demonstrate the commitment needed to excel in a demanding and varied career such as management consultancy.
MBA
If you are really striving for a high-flying and lucrative career, an MBA can give you the options to achieve this. Not only can it connect you with great contacts in the business world, (which may come in handy when you are searching for a management consulting job!), it can serve as the stepping stone for a career change. MBAs help you develop advanced management skills and adapt to the changing market, making them ideal to help you transition from a non-consulting role into a strat-house or other top management consultancy. However, an MBA is a big commitment and if you are going to undertake one, it really pays to attend one of the top business schools, such as the London Business School, or Oxford Business School. Obviously, a top MBA doesn't come cheap so it's important to conduct a cost-benefit analysis
Project Management Qualifications
Project management qualifications are always useful. Popular options are Prince2, APM and PMI. Project management qualifications are great as they can help give you valuable tools to help you make the next step in your career.
Prince2 - The PRINCE2 method can be tailored projects of any size, scope, complexity or sector, giving it a wide range of uses. Project managers around the world can take the principles of this technique and customise it for their working environment.
APM - The APM is the UK's Chartered project management body and offers a wide range of qualifications with four levels of training available. These range from the fundamentals to in depth instruction for senior project management gurus.
PMI - Qualifications from the Project Management Institute are universally recognized symbols of excellence in the field. This type of certification is global in nature, meaning the skills required can translate across all industries and projects.
The best management consulting qualification: experience!
For most consultancies, having beneficial work experience trumps all forms of qualifications, as you really can't put a price on hands-on experience! The ideal combination would be to gain good qualifications and then match it with relevant experience in the field, which will show management consulting firms that you really do have it all!
If you have any questions or comments about this, or any general management consultancy recruitment enquiries, then please get in touch. If you are looking for a management consulting recruiter, learn more about the way we work at Ascent Professional Services. To learn more about the team at Ascent, view our About us page, alternatively, you can read more recruitment advice written by our team of management consultancy recruitment experts.
get in touch
Have an Enquiry?
Simply fill out the form below and we'll get back to you as soon as possible.