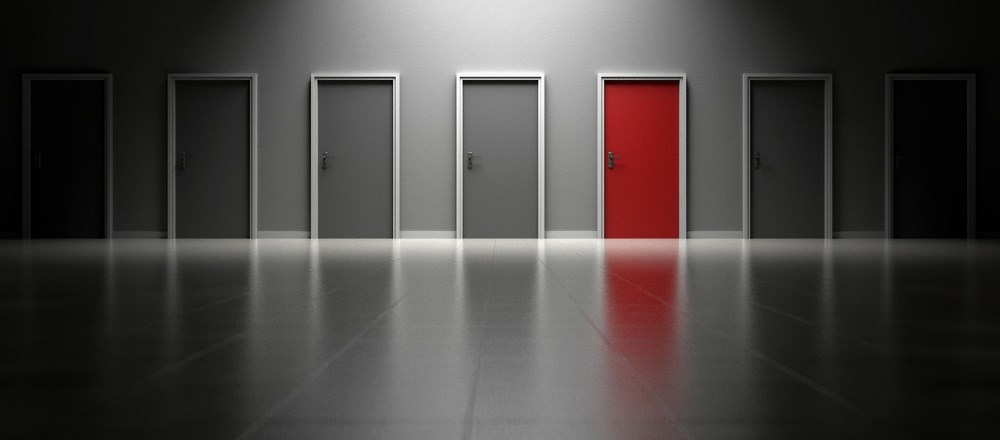 get in touch
Have an Enquiry?
Simply fill out the form below and we'll get back to you as soon as possible.
CAREER ADVICE
How To Find The Best Management Consulting Firm To Work For
POSTED ON 05 Dec 2017
Choosing a place to work is a big decision - and not one that you want to get wrong. After all, you'll be spending an awful lot of time at work. So, it makes sense to park yourself in an environment that you'll actually enjoy- whether that's due to the company culture, pay and perks, and of course the work itself. Essentially, somewhere that's both good for your career and doesn't leave you with the feeling that life is passing you by. No pressure then. So, how do you choose the right consulting firm to work for?
With so much at stake, it's easy to fret when it comes to making the choice. Ultimately, you are the only one who can decide. However, we're here to help you through the thought process: here are some of the things you should consider, to help guide yourself towards a decision that's good for your career, good for your bank balance and good for your happiness.
Think about what you want from your career!
Most people spend very little time thinking about what they want from their job or career, which is ridiculous considering how important it is. Make a list of the things that matter to you in your career. The essentials, the nice to have and all the rest of it.
It can also help to think about the things you don't want from a job or career when you are trying to zero in on your ideal consultancy firm. That's especially true if you aren't satisfied in your current role. Fetch a pen and paper and get scribbling.
Once you've got a list of specifics, you'll find it a lot easier to compare different places you're interested in- and after that there's always your gut feeling too.
It's a big industry. Find out what's possible.
Management consultancy is a huge industry. Before choosing a firm to join, it makes sense to familiarise yourself with the options available to you.
There are big firms, there are small firms.
There are firms that specialise in a specific niche, there are firms that are more general in their work.
There are firms that deal with only local or regional clients, there are firms that operate globally and give you the opportunity to travel.
Take a look at what's out there- there are far more consulting companies out there than you imagine, and you might even find an opportunity you didn't realise existed.
Note the trends (Then ignore them if you choose)
Graduates tend to start their consultancy careers at big firms, which can be good for learning quickly. Conversely, senior staff tend to gravitate towards roles in smaller, boutique firms to focus on a specialism or concentrate on career progression.
Yet while it's important to be aware of general trends, you don't have to follow them.
Working in a small firm as a graduate can give you a more rounded understanding of business as a whole, or just a different perspective. You might have a more diverse to-do list rather than focusing on one specific area of the business. Meanwhile, staying loyal to a major firm can be incredibly lucrative if you make it to the upper echelons.
Do you want to specialise in a certain function?
Variety - as they say - is the spice of life. If you are inclined to agree, you might be suited to joining a consultancy business that works across a range of sectors or functions. This is also a good option if you are at the start of your career and are yet to discover your specialism.
You could also pick a firm that focuses on a certain vertical. It's a good choice if you have a strong interest (and specialist knowledge) in a specific area. After all, you're normally happiest in your job when you're working on something you care about.
Assess opportunities for promotion and career development.
Presumably you don't want to be working at the same level for your entire career. Progression is important- and that means you need to analyse the opportunities for promotion and career development at your firm. How will this firm expand your skill set? How competitive are the senior positions? Is there a clear path to the level above your current position? How fast is the turnover of staff? Look for a good balance between the opportunity to learn and the opportunity to progress, you want to be learning skills that you can take with you if needed.
What's the earning potential?
Management consultancy can pay very well, but money isn't everything, but it is important. Make sure you are comfortable with the salary that your chosen firm is offering you. And be sure to consider the full benefits package rather than the amount of money in your monthly paycheque. A few thoughtful employee perks can go a long way.
Find a company culture that fits.
The cut and thrust of a major firm can be thrilling for some. Others prefer the more relaxed and friendly environment that tends to be more common with small, boutique firms. Do you crave structure and a defined way of doing things? Or do you resist bureaucracy and pine for the chance to show off your entrepreneurial streak? Every firm has its own unique workplace culture. Try to get a feel for it before deciding where you would like to work.
Work-life balance
Is your spare time precious to you? Or are you happy to knuckle down and work hard for a couple of years to progress your career? Think about how long it would take you to commute to a specific firm and ask about the opportunities for remote working and flexi-time.
Work to live or live to work? Only you can answer that question, just make sure your balance is a healthy one.
Okay, now what?
Choosing the right consultancy firm to work for may require both a bit of soul searching and some proper, time-consuming analysis. However, it's worth it if you want to make a confident decision for your career, and a relatively small price to pay considering how important your working life is.
The good news is that we are here to make it easier. Every year we place hundreds of candidates in top consultancy roles, right across the globe and at every level. Whether you are just starting your consultancy career or are looking for the next step, we can help you find a role that fits. Contact us for more advice, submit your CV, or browse current Management Consulting Jobs.
get in touch
Have an Enquiry?
Simply fill out the form below and we'll get back to you as soon as possible.