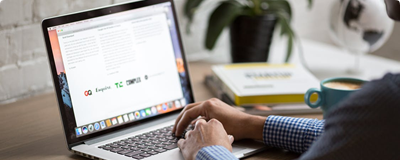 get in touch
Have an Enquiry?
Simply fill out the form below and we'll get back to you as soon as possible.
CAREER ADVICE
Small Management Consultancy Firms Vs Large Management Consultancy Firms: What's The Difference?
POSTED ON 20 Jun 2018
When you're considering a new role at a management consultancy firm in London, you'll need to think about whether to join a team at a big management consultant or a smaller firm. What is right for you? It's a question we're often asked by students, recent graduates or people changing career paths. We recommend candidates think about training opportunities, career progression, type of work, and the business culture before choosing a firm.
In this video, we discuss the benefits of working for small or large management consultants to help you decide which is best for you.
Training
The bigger consultancy firms are more structured and provide a great gateway to start a career. Smaller management consultant teams offer more hands-on learning due to more exposure to partners and working alongside more senior staff members.
Career progression
Bigger consulting firms have a strong structure and timeline of what is needed to progress your career. Whereas smaller businesses have a more accelerated career path meaning you don't always have to meet contracted needs of waiting a year to progress to another role if you're already overachieving at that level. Essentially, you're fast-tracking your development.
For more advice on your career, visit our career advice.
Work
When looking at the type of work you'll be doing, the bigger firms are much more general in both functions and sectors. You'd also have a very wide client base with big names to help the work moving forward. On the other hand, working at a smaller consulting firm gives you the entrepreneurial edge that comes with working in a smaller team, helping the business to grow.
Culture
When looking at the type of culture you might like to work with, bigger management consultants are very professional and more corporate and more diverse, which really helps when starting a new job. They also bring a more diverse workplace with larger international businesses. Whereas the smaller consulting companies tend to have a more relaxed culture, filled with more like-minded people and working autonomously is encouraged.
Anyway, that's it for today. We hope this has been useful and we'd love to hear your opinions. If you'd like to get in touch, then please contact us.
get in touch
Have an Enquiry?
Simply fill out the form below and we'll get back to you as soon as possible.