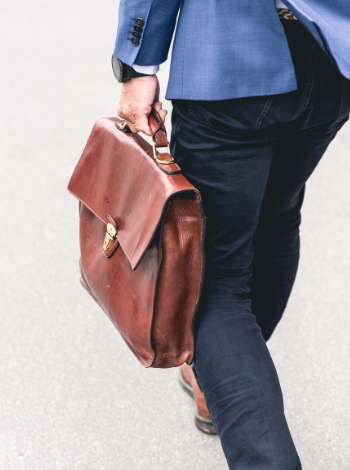 get in touch
Have an Enquiry?
Simply fill out the form below and we'll get back to you as soon as possible.
CAREER ADVICE
Best ways to resign from your current job
POSTED ON 28 Mar 2022
Resign from your job on good terms
There may be a plethora of reasons why you have come to the decision to leave your current job: perhaps you are looking for more opportunities for career development, moving to a new area or want a complete career change altogether. Whatever your reasoning, it is important to leave your current position in a professional manner on good terms; you never know when you might cross paths with your current employer in the future, and so it is vital to maintain a good relationship.
What are the best ways to resign from my current job?
The first step to maintaining a friendly relationship with your employer is to tender your resignation in the correct way. Although there are some examples of people being creative with how they resign from their current job, such as writing their resignation letter in icing atop a cake, this isn't something we would recommend! Take a look at our suggestions below about the best ways to resign from your current job:
Give as much notice as possible
As soon as all the details of your new role has been finalised with your new employer, don't delay in telling your current employer. Giving as much notice as possible is courteous to your employer, as it gives them more time to plan for the future regarding filling the role and delegating work to the rest of the team.
Deliver your formal resignation letter in person
Although there may be a few occasions where resignation via email is the only option, it is much more advisable to hand in your resignation letter in person. Make sure to include vital information in your resignation letter such as your last day of work, and ensure your tone is professional, whatever the circumstances are surrounding your resignation. Although it may be nerve-wracking, delivering your letter to your manager in person is the correct etiquette, and also allows time for you to discuss any details face to face. When working remotely, in person may not always be possible but out of courtesy, try to deliver your formal resignation letter over Microsoft Teams or Zoom in a 'face to face' capacity.
Don't leave your colleagues in the lurch
Prior planning and preparation will ensure that your departure causes as little disruption as possible for your colleagues. Create a list of outstanding tasks to complete and share all the necessary information required to accomplish them. It would also be good practice to conduct handover meetings with clients with the new account manager if applicable, to explain that you are leaving and lay out a plan of action so they know that your departure will not have a negative effect on them. Depending on seniority, employers may occasionally ask you to work longer than your notice period to ensure a smooth transition for the rest of the team. Do so with a positive attitude, so your lasting impression on the company is a good one.
Take your exit interview seriously
Although the exit interview is your chance to give honest feedback on your time at the company, do not use it as an opportunity to air all your grievances about your time there. Keep the tone professional and use the time constructively to give suggestions to your employer about ways they could improve in the future, but always end on a positive note. Dress appropriately for the occasion and prepare some answers in advance to ensure you say everything you want to.

If you have any questions or comments about this, or any general management consultancy recruitment enquiries, then please get in touch. If you are looking for a management consulting recruiter, learn more about the way we work at Ascent Professional Services. To learn more about the team at Ascent, view our About us page, alternatively, you can read more recruitment advice written by our team of management consultancy recruitment experts.

get in touch
Have an Enquiry?
Simply fill out the form below and we'll get back to you as soon as possible.