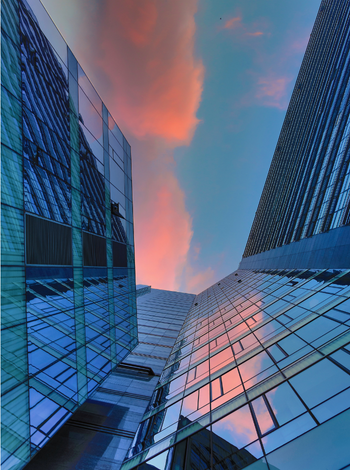 get in touch
Have an Enquiry?
Simply fill out the form below and we'll get back to you as soon as possible.
CAREER ADVICE
Get the job done - why you should work with a recruiter to build your consulting career
POSTED ON 22 Feb 2023
Yes okay, it's a fairly obvious statement for a consulting recruitment agency, but it's still a point worth making.
These days, using a recruitment agency may seem like a pretty old-school way to find a new role. I mean, between social media, online job boards and good old word of mouth, there are surely enough ways to uncover interesting new opportunities, right? Hmmm, maybe. You might be lucky enough to land a decent position like that, but working with a professional recruiter, particularly in the consulting space, has a whole host of benefits that you might not have considered.

Ear to the ground
A good recruiter will be the first to find out about new opportunities from the leading firms that you want to work for – often before they've even been advertised. Thanks to their contacts and industry knowledge, they'll know who's about to move on, and who's expanding their team. They'll even know about that amazing, up-and-coming boutique firm that isn't even on your radar yet. In short, you could be missing out on some of the best opportunities out there.
They do the leg work
Do you really want to spend your evenings and weekends filling out endless applications, tailoring your CV to suit each individual role, drafting cover letters and making calls? Thought not. Recruiters save you time. They'll do all the leg work for you, including sending off your applications, managing everything with the clients and arranging your interviews, letting you focus on what's in front of you. Or better yet, enjoying your evenings and weekends. It's the way forward.
It's all about who you know
When you send your CV to a company, it's really just one step up from a cold call. You're relying on it reaching, and being read by, the right person on the right day. But if a recruiter thinks you're a good fit for their client, you have a partner on your side who already has strong relationships within the company and can translate your background and skills to get you in front of the key decision makers.
Every step of the way
A good recruiter will provide you with expert help and support throughout the whole hiring process, from making sure you're fully briefed and prepared for the interviews, right through to negotiating the best possible offer for you. They'll even review your CV for you.
They're looking for the best
A recruiter's job is to place the right candidates in the right roles, but that doesn't end on the day you accept an employment offer. They genuinely want you to make a success of the role, because that makes for a happy candidate – and a happy client. Recruiters are competitive about finding top quality candidates that will satisfy clients, and that drive can only help you in your job search now and for future opportunities in the industry as well.
It's high reward, low investment
Benefit from tailored careers advice, industry expertise, coaching, support, marketing of your skills and salary negotiation – all without paying a penny. It's not a bad deal, is it?
In it for the long haul

Good recruiters build relationships that can last for the entirety of a candidate's career. Once they've placed you in a role, they'll have a good understanding of your personality and skill set, and will be ideally placed to help you again if you decide the time is right to take the next big step in your consulting career.
Use them as a sounding board
There are some questions you simply wouldn't want to ask the company you are interviewing with directly. But you have the safety of being able to ask the recruiter pretty much anything you want and it won't affect your chances on the day.
So, faced with the choice between perusing job sites for hours on end, or entrusting your job search to an expert in the consulting industry, which would you choose? If you're looking to get the job done, it's really a no-brainer.
Convinced, and ready to take your recruiter relationships to the next level? Read more about building connections with consultancy recruiters.
Or, if you're looking for a quality recruitment partner to find your next role or want to understand more about the process, just contact us. We're ready to start your job search today. You can also take a look at our latest consulting jobs.
get in touch
Have an Enquiry?
Simply fill out the form below and we'll get back to you as soon as possible.