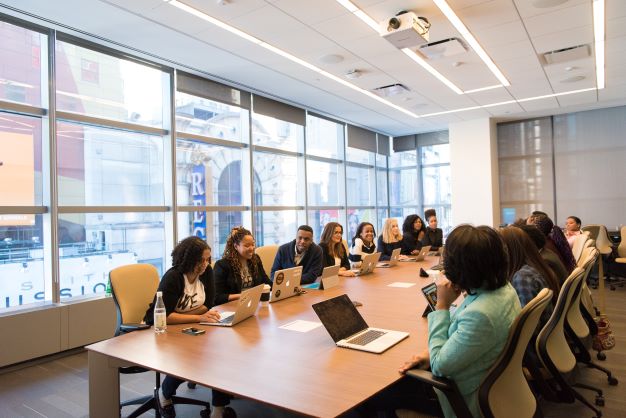 get in touch
Have an Enquiry?
Simply fill out the form below and we'll get back to you as soon as possible.
RECRUITMENT ADVICE
Thoughts On My First Four Months In Management Consultancy Recruitment And Headhunting
POSTED ON 27 Mar 2019
I joined Ascent Professional Services on 08/10/18. Having never worked in recruitment before, with no background in management consultancy or working for a management consulting recruitment agency, it's safe to say I faced some challenges in my first few months.
Management consultancy is a varied and complex industry. One can easily identify the buzz words on a candidate's CV and match them to a client's specification, e.g. 'change management', 'life sciences', etc. However, it's far more difficult to understand the context of a candidates work and whether, therefore, those buzz words necessarily denote the criteria our clients require.
Picking up the phone
Picking up the phone was also challenging. I was apprehensive to cold-call people, given most don't appreciate the practice. However, the worst I've ever heard is that a candidate is not interested, and once I'd had some success with cold-calling I was generally willing to put up with being told "no". However, I continue to find aspects of phoning people difficult – tough questions, e.g. money. I need to ask what a candidate is earning and what they're looking for. Some people are open with this information, others are more private. While I understand wanting to keep such information private, I require it as an integral aspect of my job; prompting people to provide such information can be an uncomfortable but necessary task. I had to learn to deal with the part of the job pretty quickly in order to excel at my role, and I swiftly got used to it, and even enjoy it today!
The lows...
Additionally, there can be some disappointments throughout the process. Some roles are particularly difficult to fill, be that down to the experience required, location, remuneration etc. This makes it difficult to identify appropriate candidates or spark interest in the opportunity. Alternatively, there can be minimal responsiveness. Factors like time of year play a part; but the result is some weeks with hundreds of candidates responding, other weeks it can be in the 10s. But most notably, there is disappointment in failure; be that a client rejecting a candidate at the outset or after the final round, or the candidate themselves pulling out of the process. I invest a lot of time in my candidates and if I've submitted them to a client it's because I genuinely believe they fit the role, and are interested in pursuing it. I honestly root for them and want them to do well. When I shoulder responsibility for a candidate, I feel the failures alongside them.
...And the highs
Equally though, when a candidate is successful I feel the success alongside them. There is a sense of accomplishment around the office when anyone hears their candidate has passed an interview; more so when we're informed the client is making an offer. Of course, the most satisfying part is when your candidate accepts! Your candidate is starting a new chapter in their career, in a role that is offering something different, and obviously desired, that their previous role lacked. The assumption, therefore, is your candidate is happier in their new position; there is satisfaction in knowing you've helped someone achieve that and they can hopefully go on and make a great impact in their new company.
Money motivates!
Of course, there is a serious incentive that follows these successes – commission. Money motivates; at least for the majority of people. The more candidates you place, the greater the commission. As a result, I find myself determined, as with the majority of recruiters, to make as many placements as possible. I want to fill my client's roles, to do so I must find the best candidates; correspondingly, I want to find my candidates jobs, to do so I must find the most appealing client's.
It appears that after four months of management consulting recruitment, I am motivated to succeed by promoting the success of my candidates and clients. The initial difficulties and recurring disappointments are outweighed by the highs of success and the feeling of satisfaction when a candidate accepts an offer. So, fingers crossed the success continues!
If you want to learn more about recruiting considerations, read my colleagues advice for recruiting management consultants. You can also view our latest management consulting jobs, submit your CV or contact us for support in finding your next Management Consulting role.
get in touch
Have an Enquiry?
Simply fill out the form below and we'll get back to you as soon as possible.