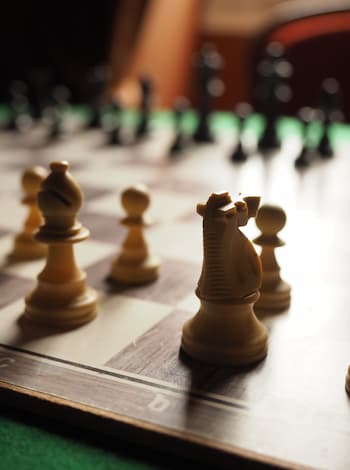 get in touch
Have an Enquiry?
Simply fill out the form below and we'll get back to you as soon as possible.
RECRUITMENT ADVICE
Four ways to beat the skills shortage and recruit the talent your consultancy needs
POSTED ON 11 Oct 2022
You've never been busier. Client demand is exploding and you could grow by 20, 50, or even 100 percent this financial year. But recruitment is holding you back. In this blog we share four tips to help you fix it.
Over the past 12 months vacancy numbers have soared across the UK and most sectors are struggling with a skills shortage. This is particularly true in consulting.
Proactive firms are responding to the new recruitment landscape in a number of ways to make sure they attract the best people. If you want to do the same and convince talent then add these four tips to your recruitment process.
1. Speed up
You've got to move fast in the current climate. Candidates are securing offers in weeks, rather than months – take too long and someone else will pinch them.
Candidate expectations have shifted since the pandemic and with virtual tools and video interviewing now the norm, they expect an immediate response. If you're not already, you should be aiming to review new CVs within 48 hours and move to first interview shortly after.
To give you an insider view, some firms that we are working with are even prioritising candidate interviews over client commitments to secure the best talent and get them off the market as soon as possible.
2. Match up
High demand and low supply means offers are rising for good candidates. Large salary increases of 15-30% are now common, a huge leap from the standard 5-15% of the past decade.
Equally, the shortage of skills and lack of talent on the market has led to a huge bounce in counter offers. Your competitors are doing everything they can to keep their people, causing salaries to rise further.
But salary is only part of the equation. To win the talent war without breaking the bank, your offer should go beyond a salary and take into account a candidate's specific requirements. Flexibility here is key. Sign-on and guaranteed bonuses, promotion reviews, flexible working policies and so on, should all be part of a conversation that leads to the most attractive package you can put together.
3. Go deeper
Virtual recruitment has sped up the process and enabled you to reach a broader talent pool, but it's also made it easier for candidates to juggle several application processes at once.
It's not unusual for those looking for a new role to be taking part in up to six interview processes all at once.
This means candidates are often less invested in individual roles and as such you need to do more to stand out from the crowd. That's why it is critical to use the interview to engage with candidates on a deeper level – what are their ambitions and motivations and how can your consultancy support them?
An interview is a two-way process, this is your best chance to show a candidate your organisation is the right place for them. Take your time to sell your firm to them. What makes you special and why should they want to work for you? These are the questions you need to be answering during the interview.
4. Welcome well
Your top candidate just accepted, you have a start date and project lined up for them... and then two weeks later they accept a rival offer. We've seen this scenario increase by more than 100% in the past two months.
One simple, but often overlooked, solution is a comprehensive onboarding process. You need to ensure that you have a clear onboarding plan that starts at offer and continues after they've joined the team.
Right up to their first day candidates should be regularly engaged with, invited to social events and even included in some meetings. This extends into their first few months. In particular, if they are in a virtual role it is crucial their engagement levels are closely monitored. All new jobs bring challenges, if new talent feels isolated or unsupported during them they are unlikely to stay.
Beating the talent squeeze
There is little sign this competition for talent will ease in the coming months, but by following these four tips you're more likely to attract and retain the people you need to fuel your growth.
We've helped many of our clients to implement these four tips and have seen the positive impact it's had on their recruitment processes.
Ascent Professional Services are Management Consulting Recruiters and consulting experts. Get in touch with the team to find out how we can help you find the best talent for your consultancy, or your next role.

get in touch
Have an Enquiry?
Simply fill out the form below and we'll get back to you as soon as possible.