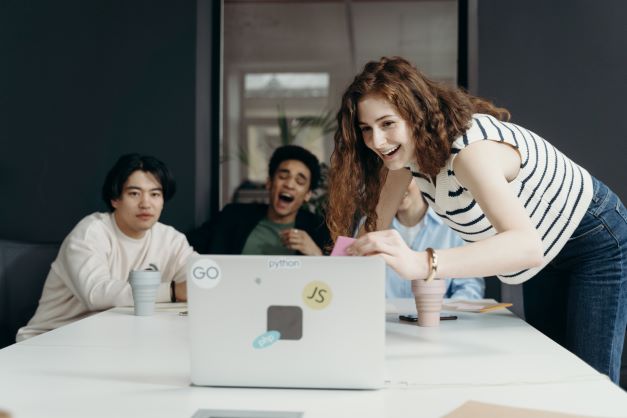 get in touch
Have an Enquiry?
Simply fill out the form below and we'll get back to you as soon as possible.
CAREER ADVICE
CV Examples And Advice For Management Consulting
POSTED ON 19 Nov 2018
Consultancy roles are competitive, so a well-put-together CV is a must to get your foot in the door. See the process for writing a persuasive and impactful CV. In this article we'll share a process for writing a persuasive CV (including examples) and end with a copyright-free management consultant CV template for you to use and adapt.
First, here are the two most common mistakes that management consultants make with their CV:
1. Packing a CV with just the facts
Facts alone don't add much. Employers only care about what you can do for them. Say you worked for an accounting company, so what? How does that make you a great candidate? How does it benefit the employer? Providing context on your contribution and explaining the relevance of past experience is a must for a strong CV.
2. Failing to make each word earn its place on the page
You have just 15-20 seconds to capture the employer's attention and make an impression before they move on to the next CV. Yet most candidates fill their CV with filler words. They use 3 paragraphs to say what could be said in 3 sentences.
Here's a better approach:
First, create a narrative. Instead of filling the page with facts about your career history, dates of employment, and where you went to college… consider this:
What do you want the employer to think of you? What description of you do you want to pop into their mind when they see you at the interview?
For example, you might want them to think of you as the Management Consultant who generated millions in sales within the last 12 months. Or the Consultant who has managed multiple workstreams on a large project.
Next, make sure every word contributes to your narrative. Read each sentence and try to put yourself in the mind of the employer. What would it make them think? Would they be impressed at the results you achieved in a previous position?
Be ruthless. If you can cut a paragraph down and say the same thing in one sentence, then do it. That gives you 3 or 4 more sentences to prove what you can do. Waffling is one of the worst things to do on a CV, as employers will lose interest and move onto the next one.
Here's a great example of a Management Consulting CV. We'll guide you through each section and explain why it works, so you can make your own equally effective. It's your one shot to make an impact, so spend some time crafting it.
Management Consultant CV Breakdown
The first thing to note is that the design is very simple and clean. Which means the reader can focus their attention on your achievements and not the design. There are no distractions from the message itself. If a CV isn't visually presented well, then its less likely to get the attention it deserves. Likewise, focusing too much on the superficial (fancy graphic design, company logos etc.), will distract the reader away from what is truly relevant. Not too much, not too little, but just right!
You don't have to include a summary, but if you do make sure you keep it clear and concise. Even though this summary includes just 2 short bullets, it still packs a punch. The employer can immediately see your personal mission statement (make sure this aligns to the role you are applying for).
An employer will most likely look at this section immediately, "Oh, this person works for that firm…" Which helps to give the candidate instant credibility.
The project-based structure demonstrates clearly what the candidate has done and the results they've achieved. They are also very specific, which makes them more believable. This is the most effective way to structure a Management Consulting CV, as it reflects the project-to-project nature of the work. Notice in this example they have stated 'Select Project experience'. This implies they have more examples if required. Often experienced consultants feel the desire to include every project they have worked on, resulting in a huge document that employers will frankly not read.
Finally, there's no wordy description of how long they've been working for each employer. It's communicated in brief. There's also nothing about their day-to-day tasks because the employer likely doesn't care. In the first instance they just want to know what you've achieved, and therefore what you can do for them.
Again, very concise and tells the reader what they achieved. No more, no less.
Depending on your experience and how long you have been working education may be more, or less important. If you lack in-work experience, then be sure to add more about specific achievements and results from projects that you have undertaken and relevant modules you studied, in a similar way that you might an actual job role you held in the past.
Tell the employer a little about the candidate as a person, as employers still like to know they are looking at a well-rounded individual. In this example it is immediately be clear they have other pursuits outside of their career. They will still want to work alongside a nice individual at the end of the day! This is also the place to include relevant skills, languages and accreditations.
More resources for writing CVs

Read our advice: How Long should a Management Consultancy CV Be?
Read our advice: How to Write a Strategy Consultant CV
Watch our video with tips for writing a great consultancy management CV
Get advice on how to write a great management consultancy cover letter to accompany your CV
See the latest roles from Ascent - View Management Consulting Jobs.
Have you conquered your CV?
Share it with us so that we can help you find your next management consultancy role.
See why Ascent is the leading Management Consulting Recruitment Agency and learn more about us.
get in touch
Have an Enquiry?
Simply fill out the form below and we'll get back to you as soon as possible.