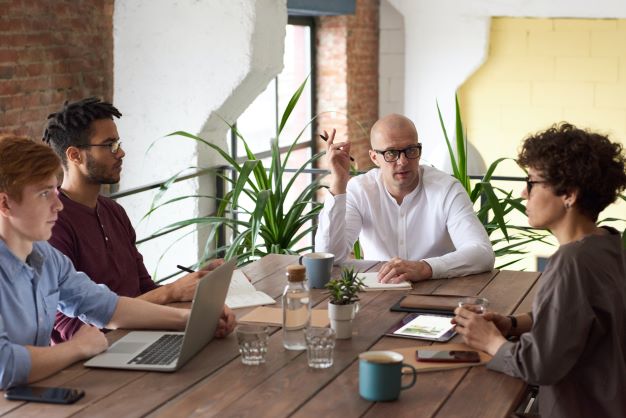 get in touch
Have an Enquiry?
Simply fill out the form below and we'll get back to you as soon as possible.
RECRUITMENT ADVICE
How Can I Get More Job Offer Acceptances For Management Consultancy Roles?
POSTED ON 10 May 2019
So you've completed an interview process with a prospective employee, and are ready to deliver an offer. While this may seem like the hiring process is concluding, the delivery of an offer is still a crucial part of the candidate experience. This will have a significant impact on whether or not the candidate will accept, and in a job market that is very candidate-driven, it is crucial consultancies do everything they can to secure their best talent.
We see a typical average of 60-70% offer acceptance rate in consulting. Here are some key points and advice on steps you can take to give the best chance of securing the hire.
1. What should an offer contain?
First impressions really do matter!
Typically, an offer will come in the form of a letter, or initial terms delivered via email. Once basic key elements are agreed (salary, start date etc), a contract would be sent out for signature. It is really important the initial offer contains all key elements and everything your company offers in the total package, in order to make the offer as attractive as possible.
This should include:
Salary
Bonus (with a breakdown of how this calculated and when it is paid)
Benefits (flexible benefits, pension contribution, car allowance, travel allowance, company trips, private medical, life assurance etc). Even with the initial offer it is important to include these benefits as they can amount to a significant part of the package
Job title and progression opportunities – Consultants are very progression focused, a clear outline of how they can progress and when this is reviewed is important
Obviously, there are lots of other things that could be included, but maximising the power of first reactions on an offer is crucial.
2. Negotiation
This varies a lot from business to business. Some companies may adopt a no-negotiation policy, while others may be quite open to an informal dialogue. It is also level dependent – junior positions may be more fixed while senior vacancies could have a wide salary range.
Using recruitment agencies can often be very beneficial at this stage. At Ascent, we will continually qualify a candidate's salary/package expectations, and provide a detailed summary prior to the final rounds of the interview and the recruitment process. A recruitment agency also provides a single point of contact, who will have a strong relationship with both the business and the candidate, to act as an intermediary.
3. Time
There is a common phrase in recruitment and sales – Time kills all deals!
Speed of delivery when it comes to offers is the most crucial factor in the acceptance or rejection of offers.
It is so important that following final rounds feedback can be discussed, and offer approved and delivered within days of the final meeting. Candidates will often have other options and other offers to consider, possibly under deadline. At the very least, a candidate should be given a clear indication of when they should expect feedback. Any longer and the offer will have a lower chance of being accepted, meaning all that hard work will have gone to waste.
This timing is equally important for the emotional side. A candidate should hopefully come out of a final interview excited at the prospect of securing a position. This enthusiasm and positive feeling will wane if the candidate then has to wait weeks for an outcome; plus they may interview at other companies who will then be first in their thoughts.
If you would like to discuss your hiring process and needs - please get in touch at josh.bayford@ascentpros.com
Get more career advice here. You can also contact us for further guidance and advice or submit your CV.
If you're looking for your next role, browse our management consulting jobs.
get in touch
Have an Enquiry?
Simply fill out the form below and we'll get back to you as soon as possible.