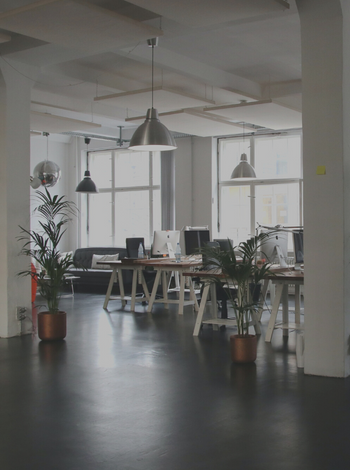 get in touch
Have an Enquiry?
Simply fill out the form below and we'll get back to you as soon as possible.
RECRUITMENT ADVICE
Act global, think local – our guide to opening an office in a new region or country
POSTED ON 21 Mar 2023
Expanding into a new region or country can be a natural next step on a consultancy's growth journey. Building a new team from scratch is an exciting, yet daunting challenge to take on, with a huge amount of complexity involved.
If you're looking to open an office somewhere new, and want to recruit the best local talent, here are some of the key things you'll need to think about.

Offering the right package
Salaries and benefits can vary wildly across different countries, and you'll need to make sure your packages are in line with your competitors, if you're going to attract the top talent. As well as making sure your salary ranges stack up, there may well be other perks that are commonplace. For example, healthcare and dental plans are usually offered to employees in the US, while teams in the UAE will expect housing and transport allowances to be included.
In many European countries, bonuses are paid as a number of months rather than a percentage of the base salary. Expectations around retirement, pension benefits, maternity and paternity leave will also differ by country, so it'll pay to do your homework.
When can they start?
You've found your ideal premises, recruited a new rock star team and you can't wait to get started! Unfortunately, depending on your location, you might have to wait a little bit longer than you anticipated. US companies recruiting new staff in the UK are often surprised to learn that three-month notice periods are fairly common practice. This can result in a wait of six months or more from starting a search to getting a new team member on board. In Germany it can take even longer! On the other hand, UK companies opening up in the US will need to be ready to welcome new staff on board quickly, as notice periods there are generally just two weeks.
Checking the fine print
The local requirements for opening an office in a new country can differ dramatically. Once the legal entity has been set up, there may still be a number of challenges for you to tackle, from local customs and business practices to taxes and employment law. For example, some countries may require you to have a certain percentage of locals in your workforce. Others may place restrictions on having staff living just across the border.
Cultural differences
Workplace culture varies hugely from country to country, and you'll need a good understanding of the local norms as well as people's attitudes to work. For example, how long is the working week, and what hours will your employees expect to work? Is overtime the norm or an exception? When are the religious and public holidays? What does the social side of work look like?
Be sure to appreciate any cultural needs that your team may have. Dietary, prayer and dress requirements all need to be considered and accounted for.
How we can help
At Ascent, we've got a wealth of experience in helping clients open up new offices in many locations, including the US, Europe and UAE. We've worked with US clients moving into the UK and vice versa, and we've placed candidates in more than 15 different countries. As a result, we've seen a lot of the unexpected challenges within the industry that can happen when local differences haven't been fully understood or planned for. If opening a new office and building a team in a new country or location is in your consultancies growth plans, we've got the knowledge and experience you need to make it a success right from day one.
For an informal chat about your recruitment needs, whether at home or abroad, just contact us.
Or to find out more about the expert team at Ascent Professional Services – take a look at our about us page.

get in touch
Have an Enquiry?
Simply fill out the form below and we'll get back to you as soon as possible.