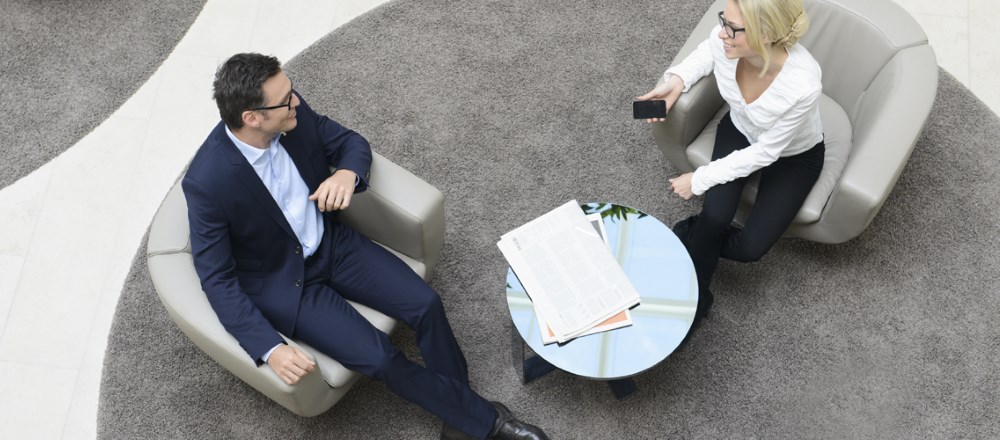 get in touch
Have an Enquiry?
Simply fill out the form below and we'll get back to you as soon as possible.
RECRUITMENT ADVICE
Lean into your interview process and reap the benefits
POSTED ON 26 Jan 2023
Hiring a new consultant for your firm can be a minefield. Their salary is likely to be at the top end of the pay scale and they'll be in a client-facing position, carrying out important and sensitive work on your behalf.
If you make the right call, hiring a consultant could be a game-changer for your firm, breathing new life into it and bringing in new business. But if you recruit the wrong person, at best, you'll have made a costly mistake. At worst, you could do permanent damage to your reputation and client relationships.
Technical ability, experience and culture-fit are among the many factors you need to consider when hiring a consultant. Consultants have to be agile and commercial as part of the job they do, and as a rule, they'll have the skills to sell themselves effectively, which can make it difficult to distinguish the wheat from the chaff.
So, with the stakes so high, what's the best way to prepare for interviewing a new team member? And what interview techniques and questions can you use during the recruitment process to ensure you hire the right consultant?
Techniques to help you make the right call
To help you gain a deeper insight into your candidates and ultimately make the right decision, we've put together some of our most effective interview techniques that you can use when hiring your next consultant.
Competency questions - understanding how a candidate would behave in 'real life'
Competency-based questions are designed to help you understand how a candidate would behave in a specific situation. These are great interview questions as the responses can be assessed not just on their content, but also how the interviewee structures their answer.
Even if the candidate doesn't have work experience that relates to the role in question, learning more about how they have acted in past situations can highlight personality traits and how they may act in the role you're recruiting for.
Questions could include:
What excites you most about the prospect of joining our firm and what motivates you about working in this sector?




Please identify a time when you received feedback, positive or negative, and how did you apply this to make a change in your work?




Can you remember a time when you had to work with someone who didn't contribute to a project and how did you manage that situation?




What is your perspective on the industry in the next 3-5 years? What do you see as the key challenges or innovations to watch out for?




Thinking about your consulting career to date, what is one of the top moments you are most proud of?
Competency questions offer huge scope for assessing a candidate's suitability for your firm. They're also useful for providing the candidate with more depth about the culture and values of your business. Questions can be tailored towards values you consider important, or address a key aspect of the role such as project management or coaching.
Case studies – gaining greater depth and insight
This is a common interview technique in consulting, which again provides greater depth and insight on the candidate's skillset. Case study questions can range from data manipulation and maths exercises, to research-based reports. All require logical reasoning, time management, and an understanding of commercial principles. By setting this type of task as part of the recruitment process, problem solving, analytical skills, and even innovation and creativity can all be assessed. You can also use a presentation-based task to evaluate the candidate's client-facing skills.
These case studies can also be a powerful selling tool for your firm. Essentially, the task relates to a business scenario which is typical of the day-to-day work of the business. An engaging and well-managed case study task can excite prospective employees and allow them to visualise their life at the company.
On the flipside, an unimaginative or poorly run case study can result in a candidate becoming disengaged and disinterested in the role.
Brainteasers - responding to difficult problems
Brainteasers generally require candidates to use logical reasoning in order to respond to difficult problems. They can be a great way to test a candidate's thought process, problem-solving skills and ability to adapt to a client's changing requirements or challenges – all vital skills for any consultant.
Brainteasers can be abstract, but can also assess numeracy if that is a key requirement.
For example, the brain teaser could be 'how many ping pong balls can you fit in a commercial airliner?
The candidate might make an educated guess, or they could take a more numerical approach, perhaps calculating the volume of a cylinder using the estimated measurements of the plane and dividing that against the volume of a ping pong ball. Neither is necessarily right or wrong - it all depends what skills you are looking to assess.
Take the risk out of recruiting
By using the interview techniques and tools above, combined with planning and preparation, you'll be able to structure your recruitment process to give your firm the best possible chance of hiring the right consultant for the role.
Don't want to leave it to chance? We can take the risk out of recruiting by managing the process for you, from shortlisting through to final interviews. Our track record in the industry speaks for itself.
For an informal chat about your recruitment needs, just contact us.
To learn more about the team at Ascent Professional Services – take a look at our about us page.
get in touch
Have an Enquiry?
Simply fill out the form below and we'll get back to you as soon as possible.