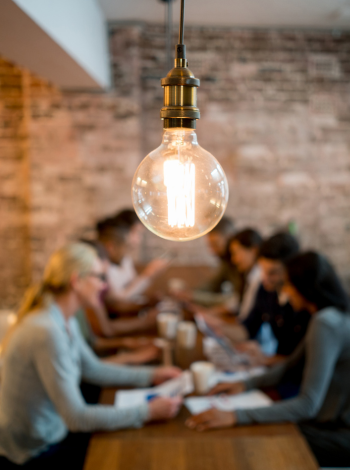 get in touch
Have an Enquiry?
Simply fill out the form below and we'll get back to you as soon as possible.
RECRUITMENT ADVICE
Attracting the best: Why DEI needs to be central to your recruitment strategy
POSTED ON 12 Jul 2023
Now more than ever, companies are prioritising diversity, equity, and inclusion (DEI).
Forward-thinking firms are putting people first, creating new opportunities for diverse talent, and changing their business processes and ways of working.
If you haven't already made DEI a central pillar of your recruitment and retention strategies, now's the time to start. Investment in DEI will pay dividends in terms of reduced staff turnover, enhanced performance, improved client perception and increased profitability.
Employees who feel valued, included and respected are more likely to be productive and engaged in their work. A study by McKinsey found that companies in the top quartile for racial and ethnic diversity are 35% more likely to have higher financial returns.
Crucially, firms that have strong DEI policies are more likely to attract the best talent. Global research commissioned by eFinancialCareers showed that 70% of finance professionals believe DEI policies are important when deciding where to work. In addition, research by McKinsey found that 39% of candidates have declined to join an organisation due to lack of inclusion.
So, when recruiting, what are the key DEI issues you need to consider, and what action do you need to take?
Auditing your current DEI practices
A DEI audit builds a detailed picture of the demographics within your firm as well as looking at the company culture. It highlights potential challenges your employees might face as a result of DEI issues in your business. Your audit should cover areas such as:
Staff demographics and representation

Pay gap analysis

Job satisfaction scores

Promotion trends

Employee feedback from focus groups/exit interviews
The objective of the audit is to shine a light on your policies and procedures and show you where you are falling short so that you can make a structured improvement plan.
There are a number of tools available to help you carry out your audit in-house. However, we recommend enlisting expert support from a consultancy that specialises in DEI.
Attracting more diverse candidates
In order to attract a wider range of candidates you need to rethink the way you recruit.
Start by talking to your recruitment partner about your DEI objectives. At Ascent, we have a number of strategies that we can deploy in your recruitment campaign in order to attract a more diverse range of applicants.
Examine your job advertising and identify ways to make the wording more inclusive. Ask yourself, are all your requirements essential, or could you move some under a 'nice to have' heading, to encourage more people to apply?
If you have employee referral schemes, be explicit about the need for diversity, and actively involve employees from different backgrounds in your campaigns.
Build diverse candidate pipelines
A good recruitment strategy doesn't merely react to immediate resourcing needs. To plan for the future, you need to attract and develop a pipeline of high quality, diverse candidates.
To do this, it's all about forming strong relationships in the right places. Identify educational institutions that have good DEI programs and offer to speak at events or attend recruitment fairs.
Get involved with professional associations that cater to specific diverse groups, in order to meet candidates where they are.
Mitigate bias in the interview process
Firstly, make sure you set a long enough recruitment period to allow you to build diversity into your final interview shortlist.
When it comes to the interview process, start by ensuring you have a diverse panel. It's also important to make sure that everyone on the interview panel has completed bias training.
To help tackle any further unconscious bias, standardise the interview questions and focus on evaluating skills and outcomes, rather than CVs and job histories. Scoring candidates on their answers can help you to compare their performance objectively.
Lastly, and perhaps most importantly, challenge your (and your team's) thinking about what success and leadership look like. Strip away your preconceived notions and be clear about the skills and qualities you need on your team—and why those characteristics are important.
The business case is clear
A diverse workforce is better able to innovate, adapt to change and respond to challenges, and a workplace where everyone feels welcome and valued is a more productive and rewarding place to work. By investing in DEI, you can improve your bottom line, attract the best talent, and enhance clients' perception of your firm.
With over 10 years of experience in sourcing the best candidates for roles around the globe, Ascent are perfectly placed to help you progress on your DEI journey.
To discuss making DEI central to your recruitment strategy, or to find out how we can help you to attract a more diverse candidate pool, just contact us.
get in touch
Have an Enquiry?
Simply fill out the form below and we'll get back to you as soon as possible.