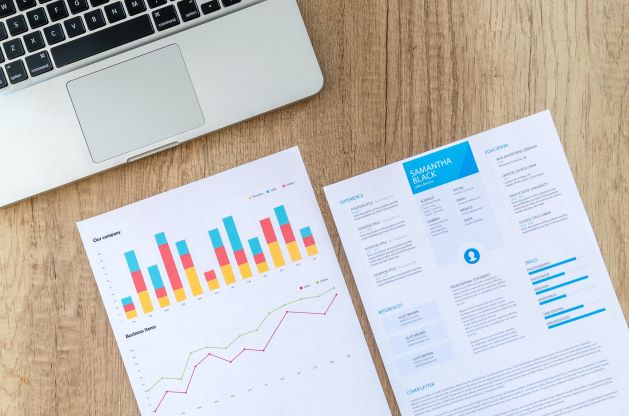 get in touch
Have an Enquiry?
Simply fill out the form below and we'll get back to you as soon as possible.
CAREER ADVICE
How To Write An Outstanding Strategy Consultant CV
POSTED ON 01 May 2018
With many firms asking for a one-page CV for business strategy and management consultant roles it's vital to create a document that has all the most relevant information present and doesn't waste time focusing on less important areas. In this video from Ascent Professional Services, Matt discusses how to create the perfect CV for a strategy consultant.
"How to Write The Perfect CV for a Strategy Consultant" Video Transcription
"The classical strategy consulting CV will see a lot of ex MBA grads. A lot of clients [in the management consultancy] space do ask for a one-page CV and I think this is example of a well-developed one-page CV.
As they are junior, what they've done is really focused on their academics at the top, which if you're a junior person is very relevant. The things I like about this CV; yes, whilst it is one page there is a good list of projects here on in bullet points which are summarized. Also, a good list of their internships as well, for a junior candidate important, for more senior candidates less important.
At the bottom, there are crucial additional activities as well. A lot of people leave this out but do keep this in, it shows you are well rounded junior graduate on the way up.
One thing that is not on this CV, but I would recommend you include, detail around the sizes of your budgets [you managed]. Were you responsible for a hundred thousand? a half a million? a million-pound project?
[Also include] the number of people you've managed, including internal staff and clients. A five-person team is obviously much bigger and more relevant than a one or two-person team.
[There is also] stakeholder engagement. What levels of stakeholders have you dealt with? C-suite, the level below directors, the chief procurement officer, the CEO? or is it more middle management's? Again, our clients will be looking for the amount of responsibility that you have personally had ownership of, so do make it very clear on your CV.
Well, thanks for watching I'll be sending out more tips on our vlogs so what's this space and hopefully I'll see you soon."
Are You Looking for a New Strategy Consultancy Role?
If you're looking for help writing the perfect CV and landing your ideal job in strategy consulting then please do contact us or just submit your CV, and we will get back to you.
get in touch
Have an Enquiry?
Simply fill out the form below and we'll get back to you as soon as possible.