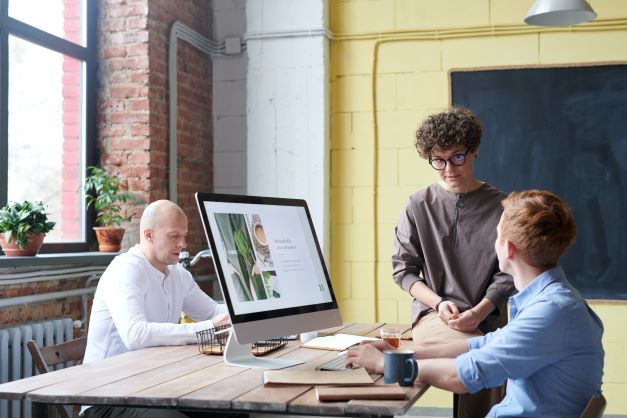 get in touch
Have an Enquiry?
Simply fill out the form below and we'll get back to you as soon as possible.
CAREER ADVICE
Why Work For A Boutique Management Consulting Firm After University
POSTED ON 09 Aug 2019
Graduates are normally encouraged to join the apparent safe haven of branded global consultancies. Certainly, there is merit in doing this, but more and more graduates now start their career at a boutique firm. Why is this trend emerging, and what are the boutiques doing to attract top talent?
Culture
Boutique firms place are an ideal place to start a career due to their emphasis on their working culture. In practice, this usually translates to a friendly and open working environment. The transition from university to the "working world" is never easy, and therefore commencing your career in a welcoming and non-bureaucratic business can make this transition far easier. Moreover, the culture will often result in a flatter hierarchy, bringing you much closer to the important decision-makers in the business. This can be a huge benefit in providing you with great learning opportunities.
Client Exposure
Large clients will often choose to work with boutique firms for reasons including better personal engagement and a more tailored approach. The likelihood of client exposure early in your career is far greater at a boutique firm, and offers great opportunities to learn more, faster. In the long run, this can upskill you more quickly and mean far quicker progression!
Travel
Many boutique firms will offer greater autonomy over the amount of travel you do and give you more ownership over your work. Even if there is some travel, they usually offer a pragmatic approach to it, and really take into account the personal situation of their employees.
Opportunity to specialise
Boutiques will often focus around certain industries in order to establish a USP. This can provide you with the opportunity to specialise in an industry that you are passionate about. Whether it's sports, retail or any other industry, the opportunity to specialise in something you are passionate about isn't something that should be turned down. The skills you develop will always be transferable to other industries if you choose to diversify later on in your career.
Progression
Boutique firms are always very transparent about career path and acceleration, which can be a lot faster than in a bigger firm. They employ you to set you up for success. You will be promoted on merit, not just on length of service, and this will often mean moving through the ranks quicker than anticipated.

Concluding Thoughts
Overall, boutique firms are doing a lot to appeal to graduates' ambitions and lifestyles, offering more relaxed working environments and a better work-life balance. These offerings are not typically seen at larger brands early on in your consulting career. Couple this with the larger salary packages, it is clear to see why more graduates are starting their careers at boutique firms.
The team at Ascent Professional Services helps candidates with careers. Contact us for more support and guidance from our team of experts or submit your cv.
Looking for more help? Read more career advice from Ascent Professional Services.
If you're looking to nail your next video interview, read our tips for improving video interview skills for management consultants.
get in touch
Have an Enquiry?
Simply fill out the form below and we'll get back to you as soon as possible.