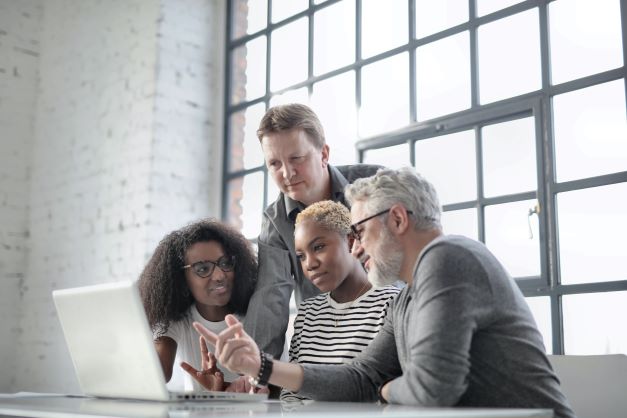 get in touch
Have an Enquiry?
Simply fill out the form below and we'll get back to you as soon as possible.
CAREER ADVICE
What Are The Best Management Consulting Blogs?
POSTED ON 30 Nov 2018
Blogs can be a great source of information to help you progress in your career, find clients, and do a better job. But it can be hard to find updated, relevant and useful sites. So, we've done it for you, scouring the internet for the best management consultancy blogs to follow in 2022. Take a look at our selection here:
1. Ascent Professional Services
We offer insights on the latest career and recruitment advice and industry trends, offering both general guidance as well as specialized knowledge about management consulting. Recent blog posts include:
Steve Tobak is a strategy consultant, author, and speaker. He writes daily posts — some about consulting and business, others just give an entertaining perspective on the 'going's on' in the world. Recent posts include:
Depression, Alcoholism and Drug Addiction Don't Just Happen to 'Them'
Marvel's Stan Lee Taught Us the Power of Being Human
Liberal Bias in Silicon Valley? The Hell You Say!
Steve Shu is the Managing Principal of a behavioural economics consultancy firm. He writes posts specifically for Management Consultant's, amongst other topics. Recent posts include:
How Do Management Consultants Quickly Come Up To Speed On Projects?
One of the Best Ways to Market Yourself as a New Consultant
How Do Consultants Stay Organized Before Creating Client Deliverables?
This website contains information and advice on consulting and strategy from a number of contributors around the world. There's also a consulting forum and free resources like 'interview prep', guidebooks and reports. Recent posts include:
Importance of Developing Soft Skills in Consulting
5 Soft Skills that are Critical in Consulting Interviews
New Technologies in the Insurance Landscape
Written by John Kim, who teaches strategy at a top business school in the US, Consultant's Mind is full of practical advice for consultant's. There are posts on topics as diverse as storytelling, interview tips, and Microsoft Excel. For example:
Straight Talk: 30 Things I Told Aspiring Consultants Today
List of 800+ Planet Money Podcasts
Consultant's Packing List
David A. Fields is a former big-firm marketer and consultant that now helps small consulting firms 'accelerate growth, increase profit, and create lifestyle-friendly practices.' He also publishes well-written, easy-to-read and informative blog posts. Here are a few examples of recent blog posts:
7 Assumptions that Might Be Sabotaging Your Consulting Firm
How Ed Sheeran Will Make You a Wealthier Consultant
5 Ways to Lavish Consulting Clients With Attention, Without Adding Work or Time
Aimed mainly at solo consultants, the blog contains a lot of solid information about managing your business and personal improvement. For example:
Overcoming The Fear of Marketing Yourself
Managing Overwhelm
Selling to Government: Understand The Basic Rules of Engagement
So there you have it — the best Management Consulting blogs to follow, read, and use to your advantage in 2022! Try and take at least a few pointers from each blog and incorporate them into your work life. If you have been inspired by a particular blog, spread the work to your colleagues!
Visit our Career Advice page for advice on your career from the experts at Ascent Professional Services. If you want to talk to us directly - contact us.
get in touch
Have an Enquiry?
Simply fill out the form below and we'll get back to you as soon as possible.