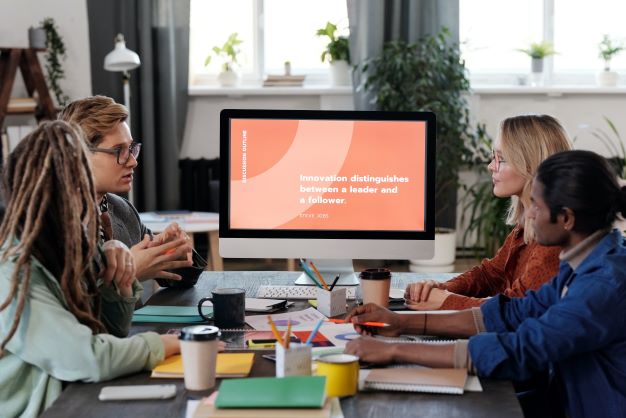 get in touch
Have an Enquiry?
Simply fill out the form below and we'll get back to you as soon as possible.
CAREER ADVICE
Recruitment, Diversity & Culture In Oaklin Consulting
POSTED ON 17 Dec 2018
Management consultant, Cat Young of Oaklin Consulting, discusses how the firm handles interviews, diversity and building client relations. In this video discussion, she shares some of the methods the firm uses to foster good working relationships with staff and clients.
Did you interview at other companies too and is there a reason that Oaklin stood out?
"I interviewed at one other firm who was a bit bigger. The thing that stood out for me was that they were smaller and had a lot more opportunities for growth. Whereas the other boutique had already gone through that growth phase. One of the things that are really exciting about Oaklin is that we all have the opportunity to feed into that growth and help the business to develop and grow in the direction we want to go in. That's something that you don't often get in a business, so that stood out.
And then the nature of the people, the seniority, the experience that people had in the firm stood out, throughout the process, to me. As well as just how friendly they were and keen they were to have me on board. I got that feeling throughout the process - that they were really interested in me and I wasn't just another person they were interviewing."
A difficulty in the industry is attracting women to the business. How has Oaklin dealt with this?
"That's a really good question."
"It's something that we are focusing on a lot at Oaklin."
We don't, at the moment, recruit people from the graduate phase, which is when you would traditionally have a great mix of people coming in and be able to build from that. So we're focusing on people at perhaps a more difficult time in their career in which, it's known in consulting, there are fewer females in that mix.
We've focused on it quite heavily and we have worked, first of all, with our recruitment consultants to make sure that we can have as broad a diverse base as possible. So, looking at what applications are we getting from people and how can we increase that mix. Then, once we're going through the interview phase, we make sure that people going through the interview phase have the opportunity to meet a range of people that they're interviewing with – whether it's males, whether it's females – but different people across the firm.
We're also really open across the firm about any challenges that we have and how to overcome them. And that's something that gave me confidence that the firm wasn't ignoring any challenges when it came to diversity and actually were being quite proactive about it. And it's important for us that we make sure everyone is included."
How resistant to working with Consultants are clients that you've worked with?
"It really depends on your client."
"Sometimes you are brought in by people more senior and then you'll work with the people who are delivering on the ground. And the people that are delivering on the ground might not want you in because they didn't ask you in.
My experience working with Oaklin currently has been very very positive. They like having us there, they respect the work that we're doing. We're being useful. And I think that when people see that we're making a difference and being useful that really helps. Often as a consultant, when you first arrive, that's when you might get some reticent. So, it's your job to show that actually there's a reason for us being there and that we are going to provide some use and as you do that the relationships get more positive."
Learn more about Management Consulting at Oaklin Consulting. See how Ascent Professional Services is helping businesses expand globally and to learn more about how we work, view our latest case studies and much more on our website today.
get in touch
Have an Enquiry?
Simply fill out the form below and we'll get back to you as soon as possible.