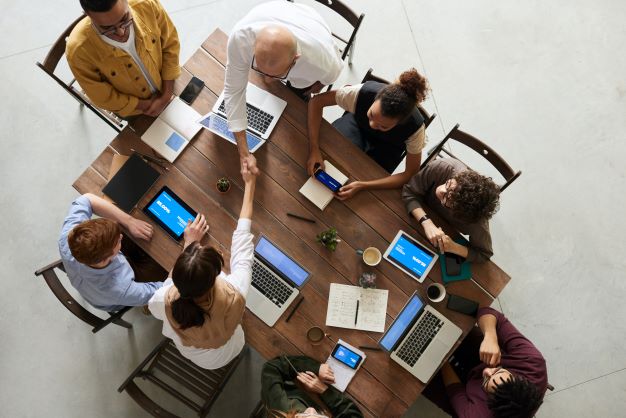 get in touch
Have an Enquiry?
Simply fill out the form below and we'll get back to you as soon as possible.
CAREER ADVICE
Management Consulting Insights From Oaklin Consulting
POSTED ON 14 Nov 2018
Catriona Young, of Oaklin Consulting, is a project and change management professional who worked at one of the 'big four consulting firms' before switching to a smaller independent consultancy.
In a video Q&A, Catriona gives insights into some of the differences in ways of working and business culture.
Are You Pressured to Sell for Work?
"We don't have targets in terms of sales - nobody has targets in terms of sales – so there's no pressure from that point of view. But we are encouraged and helped with how to help set work. So, we have sales training, we work together as a firm to look at what can we do to help to build our firm and build the work with our clients. So I think we're more enabled and encouraged rather than forced."
What Are the Main Differences Coming from a Big Four Firm to a Smaller Consultancy?
"Saying there is a focus on high quality which is the same that was a focus on using expertise and previous knowledge which is the same. I think probably the things I notice most are the way that we work internally and the things we do internally. So there is less bureaucracy to get to things. So, I mentioned going on a training course and there was someone else on that training course who had come from a big four and she put a business case in for that course a year ago. So the difference between a year ago and the week before, I think that's a really good example of not having as much process to do things."
Have you Noticed Any Challenges Since you Started?
"Challenges could be, I think we don't have all the systems and processes in place that you might have a big firm. At a big firm, they might not be in date, but there's always something that's been produced at some point in time. Whereas we have lots of things that we're still in the process of developing, but that's a great opportunity.
So, I mentioned working with the charity so previously we didn't have a CSR policy that's something we developed."
What do You Miss Most and Least About The Big Four Since Moving to Oaklin?
"I probably miss some of the people there as you work on client site and small teams and away from home you actually get to know people really well. And so, it would definitely be some of the people that I miss.
And what do I miss least? I think in a big firm there's a risk that you can just feel like one of many. And when I say many, I mean loads and you can get lost within that. Whereas Oaklin, I feel like if everyone's in the room and I wasn't there, and I was meant to be there, some notice and that's quite nice, having that feeling."
If you are interested to find out more about management consulting and the differences between working in a large consultancy firm and a smaller boutique company, check out some of our other blogs today.
Are you interested in making a career change? Contact us to find out how we can help.
You can also submit your cv or view our latest management consulting jobs.
get in touch
Have an Enquiry?
Simply fill out the form below and we'll get back to you as soon as possible.