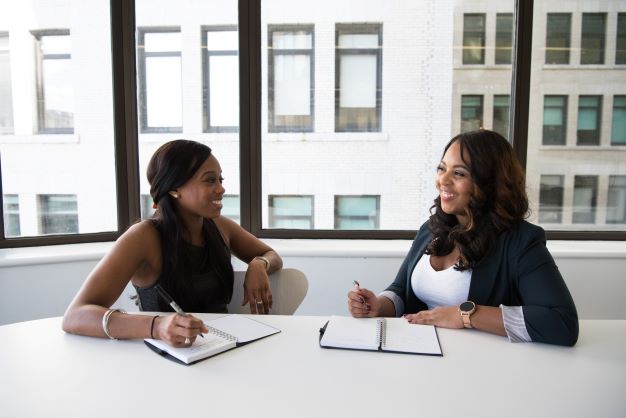 get in touch
Have an Enquiry?
Simply fill out the form below and we'll get back to you as soon as possible.
CAREER ADVICE
Management Consulting Firms Response to Covid-19
POSTED ON 20 Oct 2020
As with most markets, the Covid-19 pandemic has been a fast-track mechanism for change within the consulting industry. Even Ascent Professional Services is no exception. Companies have had to evolve or face extinction and the consulting market is no different. I have spoken to hundreds of management consultants over the last 6 months from consultant to Partner grade across the world, and have gathered together some key thoughts which I believe are on their minds at this current time.
Travel (or lack of!)
Face to face interactions with clients has always been the key value-add for consultants, and this is something which is no longer able to happen. Whilst there are obvious drawbacks around developing client relationships, selling work, team bonding, junior development, etc…there have been some clear advantages. Less (or zero) travel has meant:
More time to actually do your work
Better work-life balance
It has attracted candidates into the market who would never have joined without a remote model
It has stopped people from leaving the market, especially those people at M/SM who are notoriously the hardest level to keep and attract
Ironically, this has thrown up other challenges illustrated by these quotes:
Accenture Consultant "I joined consulting to travel the world and explore and new culture and ways of working, I no longer do this!"
Oliver Wyman Principal – "travel actually gave me some downtime to prep and think away from work and family, I'm now on 24/7 at home as everyone can reach me at any time".
Changes in Industry
Companies who have a broad sector diversity have seen small % revenue decreases, or have even flat-lined. The unlucky ones are those who have developed niche business models within hospitality, events, travel, high-street retail and to a lesser degree financial services, which appear in a holding pattern.
There is a flip-side to this downturn, as pharmaceuticals/life sciences/online retail have seen exceptional growth. In addition, government-backed industries including central & local government, healthcare and utilities have fared well.
Change of Functions (type of work)
The key winners in this area have been the procurement, supply chain and cost reduction areas. Companies have had no option but to cut costs in almost all aspects of business. There has been very little pure-play strategy work in the market.
One of the most interesting changes, is that clients are moving away from traditional day-rate charging model, into more outcome/solution-based models. Consulting firms are building more proprietary technology platforms and assets which can be deployed in a matter of weeks to their clients. It's no longer time spent on client site, it's the value you deliver – music to client's ears no doubt!
Finally, as the digital transformation agenda has accelerated exponentially, it is no surprise to see cloud services, architecture and transformation leading the way in consulting offerings.
The future – post Covid-19
One thing is to be sure, remote working is here to stay. There may be some consulting firms that will benefit from first-mover advantages, by being on client site sooner than others and pushing the value-add of personal contact time. However, employees are now used to remote working and will be politically difficult to move them back to a 5-day travel model. I would look to see what the big-4 / Accenture strategies are over the next few months…
Final thoughts
I feel there will probably be a net positive increase in the consulting labour market. Of course, we will lose potential candidates who will no longer be attracted by the exciting travel. However, this will be more than offset by reducing churn and burnout from people at mid-career who are entering parent-hood.
My advice to the consulting market is to develop a flexible travel model, which enables consultants to adapt their travel intensity pending upon their individual preferences. I've long been an advocate of this but it's always been incredibly difficult to implement.
However, this is all academic, as it's predicated by what the client wants of course – the client is always king remember!
Happy to hear your thoughts on the above, hope you enjoyed it!
See our approach to placing consultants - view our latest Case Studies. We can also help your business expand globally.
get in touch
Have an Enquiry?
Simply fill out the form below and we'll get back to you as soon as possible.