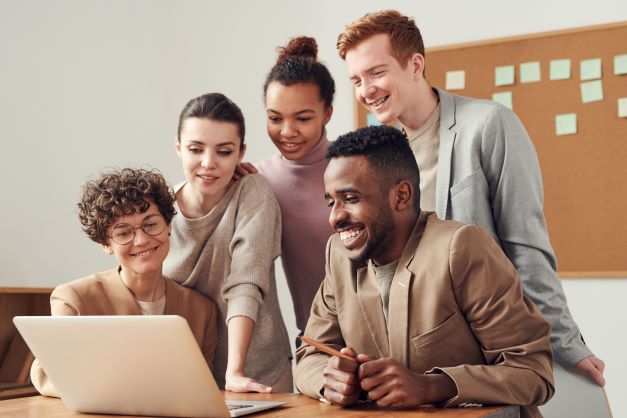 get in touch
Have an Enquiry?
Simply fill out the form below and we'll get back to you as soon as possible.
CAREER ADVICE
How to Develop A Niche As A Management Consultant Specialist Recruitment Agency
POSTED ON 10 Nov 2020
Can management consulting be considered niche?
You'll often hear people talking about the importance of developing a niche when working in recruitment and you may question whether this is really necessary. Why restrict yourself to one small market segment when there are so many other roles and candidates out there? At APS, we specialise in management consulting, but the consulting market is huge: there are around 60,000 consultants in the UK and 700,000 in the US. As we cover both markets, this certainly can't be classified as niche!
From personal experience, it took me a few years of my recruitment career to develop my niche in life sciences and it's my biggest regret that I didn't do so earlier. I learnt the long way round that it's important to pick something that you have an interest in and stick with it. I spent way too long chopping and changing without ever committing, which results in half-hearted efforts and ultimately lack of success.
Here are a few reasons why developing your niche is important:
You become an expert in your market
How many times have you been in a business development meeting and blagged your way through it, or even worse come away having clearly demonstrated that you know nothing about the market the potential client works in? Headhunters talk a lot about being a trusted advisor to clients and it's impossible to develop that sort of relationship unless the client has faith that you truly understand what they do and who they are looking for. If you can provide interesting insight key components such as their competitors and salary benchmarking, then they will come out of that meeting keen to work with you. This leads to…
Higher fees
If you are going to provide a transactional service, then your clients will only be willing to pay transactional fees. If you can provide genuine and accurate advice and knowledge, and then deliver top service and results, then clients should be willing to pay higher fees. If they are not, then walk away, as other clients will appreciate the value you will add.
Greater efficiency
Have you often landed a new role and sat there thinking 'where do I start?' If you land a role in your niche then you will already have strong knowledge of which companies to headhunt from, what salaries and benefits competitors offer, which companies have super happy, loyal staff and which are more tumultuous. You will also have candidates to whom you can pick up the phone who may be interested or be able to provide referrals. You will also not fall into the trap of wasting time on a near-impossible search; you can be honest with a client that they will not be able to find the person they want for the conditions they are offering and pass on the role, rather than finding out after a number of weeks of fruitless work that the 'purple unicorn' they are looking for doesn't exist.
People will come to you
Do you spend a lot of time hunting for roles and candidates? If you are known as a true expert in your field and deliver for clients and candidates, then over time you will find people will come to you, resulting in you being able to be more selective over who you work with.
Are you looking for more career advice from Ascent Professional Services? View Career Advice.
get in touch
Have an Enquiry?
Simply fill out the form below and we'll get back to you as soon as possible.