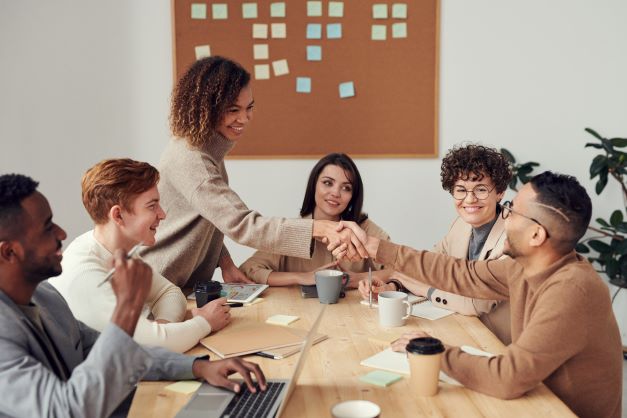 get in touch
Have an Enquiry?
Simply fill out the form below and we'll get back to you as soon as possible.
CAREER ADVICE
What Are The Benefits of Boutique Consultancy Firms?
POSTED ON 27 Mar 2019
People are often concerned that moving from the safety net of a Big 4 consulting firm might mean they will be losing their world-class benefits package.
Not true! Or at least it doesn't have to be. Many of my clients are actually very competitive and often offer a package that is even more attractive in a boutique firm compared to a big one.
So what do the big firms offer?
Holiday Allowance - 25 days is considered good and the standard, anything lower than this though and candidates will be wrinkling their nose with displeasure. Accenture offers 30 days holiday, so it would be prudent to consider this or offer the opportunity to buy or sell 5 days. Truly break the mould and offer unlimited holiday could be something to think about!
Pension - the best schemes around will pay out up to 12% on top of your base salary if the consultant is willing to sacrifice 8%. A few of my clients now offer 8% without the requirement for any salary sacrifice - this is considered good.
Maternity Leave - a very good scheme would be 6 months at full pay, followed by statutory. Other schemes I've seen are 3 months full, 3 months half, then statutory, which is also quite competitive. Shared parental leave is also a big topic at the moment and offering this would be worth considering if you want to remain competitive.
Health Insurance and Life Insurance - having these in place seems to be a must, I am not often asked about the fine print with these, however.
Bonus - this is where the big guys don't tend to be that great, with bonuses' generally coming in at 5%, 10%, etc. The boutiques are generally offering (and paying!) something much higher and once on the inside, this does make people feel very valued. However, my advice is to make sure your base salaries are as high as you can make them - whilst a bonus is good, the majority of people are focused on base in my experience so make sure you do your research!
Car allowance - this is generally offered, around £5,000-£6,000, although it seems a bit redundant for most people and is generally just counted as part of the base.
Flexible working - the ability to work from home, offering schemes that allow people to work 4 days a week, etc. can be very appealing, and even a necessity in the post-pandemic world.
Gym subsidy, Season ticket loan, free drinks and team weekends away - more of a 'nice to have', but all of it helps and is appreciated!
Hopefully, if you've read this article, you have found it interesting or useful. Please do feel free to reach out to me if you have any questions or comments.
If you are a candidate looking for a new job or a client looking to hire, please contact me on simon.pass@ascentpros.com or here on LinkedIn!
You can also submit your CV direct to Ascent Professional Services.
Learn more about Ascent Professional Services, visit our about us page.
If you're looking for your next challenge, view our latest management consulting jobs.
get in touch
Have an Enquiry?
Simply fill out the form below and we'll get back to you as soon as possible.