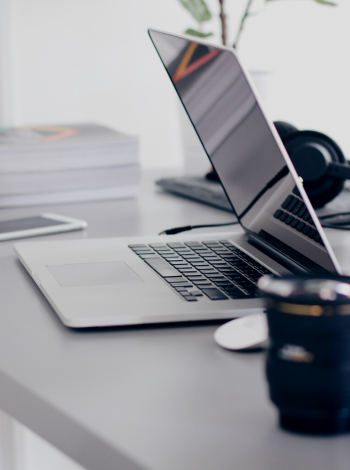 get in touch
Have an Enquiry?
Simply fill out the form below and we'll get back to you as soon as possible.
CAREER ADVICE
Big name or boutique? How to choose a consulting firm that fits like a glove.
POSTED ON 18 Apr 2023
Whether you're starting your consulting career or looking to take it to the next level, working out which firm is right for you can be tough.
Often size is a deciding factor. The way large consulting firms operate is very different to how smaller, more niche firms go about their business. Which suits you will depend on a number of considerations, from your personality and how you like to work, to the kind of clients you want to work with.
Training opportunities, career progression and culture are all important factors. Here we take a closer look at how they differ in larger and smaller consultancies, and how their different approaches might benefit you.
Training at the right pace
Big consulting firms are more structured and likely to have well established training programmes in place, particularly for graduates. This makes them a brilliant place to start your career and build a broad understanding of consulting and what it takes to succeed.
Smaller firms may not have the same level of organised training, but it's likely you will be given more responsibility earlier and work alongside senior leaders and partners. Learning on the job in this way can accelerate your development and get you noticed, but it may not be right for everyone.
Achieving the career progression you want
Typically, large firms will provide you with a clear timeline, with well-defined milestones that you need to meet before moving up the ladder. This provides certainty and manages your expectations in terms of your progression and when your next promotion might be.
Since smaller firms tend to train you on the job. If you demonstrate the right attributes they are more likely to speed up the process. That means your career won't be slowed down by predefined or contracted timeframes, such as a 12-month training contract. If you're ready to move up a level, they'll move you, fast-tracking your development.
Finding fulfilling work

If you're eager to work in big teams with big brands that look impressive on your CV, larger firms will meet your needs. You'll also gain experience working across a wide range of sectors and functions.
Smaller firms tend to focus on niche sectors and operate in a more entrepreneurial way. That means you'll have more decision-making responsibility sooner and work closely with clients to help them grow. Rather than the more general cross-industry experience you'll have at a large firm, you'll gain a deep understanding of your sector and its challenges. So it's worth asking yourself if this is the right time to specialise.
Adapting to new cultures

Large consultancies inevitably come with larger, diverse teams and work with international businesses. They have active social calendars and are great places to meet people and build your professional networks. Day to day the working environment is more corporate and the organisational hierarchy more rigidly structured.
Smaller consultancies attract like-minded people and lean towards a relaxed culture, in which autonomous working is encouraged and you have greater flexibility to manage your own time.
Of course, size isn't everything but in the consulting world it does have an influential role in shaping your working life. That's why it's a good idea to consider whether a big name or a boutique firm is right for you, as you think about your next move.
For more guidance on how to develop your career head to our career advice page.
We hope you've found this blog useful and we'd love to hear your thoughts about the topics we've covered. If you'd like to get in touch or have an informal chat about your recruitment needs, just contact us.
To learn more about the team at Ascent Professional Services – take a look at our about us page.
get in touch
Have an Enquiry?
Simply fill out the form below and we'll get back to you as soon as possible.