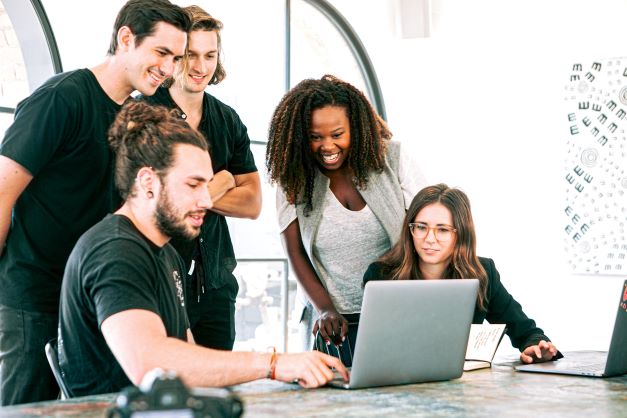 get in touch
Have an Enquiry?
Simply fill out the form below and we'll get back to you as soon as possible.
CAREER ADVICE
5 Job Hunting Tips For Management Consultants
POSTED ON 02 Nov 2020
5 things you can do better than Boris in your consulting job search...
It's a tough time to be job hunting now, and things can get overwhelming. We may not have control of much right now but here's what we can do:
Develop an effective track and trace system
Whether you've been applying for a few or many jobs an EFFECTIVE tracker is a great way to control the spread of your applications and interviews.
Knowing where you've applied, whom you've spoken to when you submitted, when and who you will be meeting for interviews are important!
You may not have control of your application but you can control this! A spreadsheet is probably the easiest way to monitor this, so you can keep track of all the hard work and effort you have put into applying.
Be clear, concise and consistent
Don't overcomplicate, be succinct and ensure you get your job history and timeline right! Make it easy to understand!
This applies to your CV/RESUME as well as your LinkedIn and other job-seeking platforms.
Make it clear what you do and when you've done it and that it's relevant to the role you're applying to. Highlight your progression within that role if applicable.
Use the data to back it up! Be clear in what your responsibilities were, the size of teams and budgets you managed, the stakeholders you engaged with, the workstreams and projects you were personally responsible for.
2 pages are more than enough for a resume, and you really should not be adding any more.
Submit your CV to Ascent Professional Services so we can support you in finding your next role.
Don't ramble
This is for your resume and interviews – be articulate, practice how to describe your experience and the VALUE in what you have done and value you can potentially bring to the role and organisation.
Structure your answers – check out the STAR Interview Response Method
Tell a relevant story, bring your experience to life, be engaging, bring enthusiasm and demonstrate a passion for what you do and the organisation – see what the companies' values are and exhibit them in your answers and experience.
Unmask your achievements but don't blag!
You aren't the only one applying for that job and whilst you know you can do it, you need to set yourself apart where you can. The first opportunity to do this is your resume, and remind the interviewers why if you get to the next round.
However, make sure you can back up what you are saying - whether it's a skill set you possess or a skill you have been developing.
When discussing a high salary increase in negotiations, do your market research and be prepared to explain your reasons/value-add to justify the said increase. Remember, recruiters are in an excellent position to give you an idea of the market and where your current salary/expectations sit. Ultimately recruiters make more money if you secure a higher salary, remember that they are on your side!
Be prepared - speak with the experts
Use your network (including recruiters) to gather information about the market, company, salaries, culture and timelines – the more information you have, the better you can manage your time and efforts.
If working with a recruiter ask for interview prep, provide feedback and ask for feedback.
Make sure you have prepared for the interview!!!
With so much information available, don't let yourself down by not researching and preparing. Know why you are meeting the company and make your motivations specific to that company and not that you are looking for any role.
Good luck and hopefully, you can lock down that new role!
Get more Career Advice from Ascent Professional Services. View our Case Studies to learn more about our approach to Management Consulting Recruitment.
Looking for a new career? We work with leading management consultancies. View the latest Management Consulting Jobs.
get in touch
Have an Enquiry?
Simply fill out the form below and we'll get back to you as soon as possible.